Silver Therapeutics is known as the best recreational dispensary in New England for many reasons. We have dispensaries in Massachusetts, Maine, and Vermont. Our customers have access to the best strains, grown at our state-of-the-art cultivation facility in Brunswick, Maine. Without any further hesitation, we are announcing a fresh drop! New Silver strains are coming from our Brunswick Grow to our dispensaries near you.
Popular Strains from Silver Therapeutics Brunswick Grow Facility
At Silver, we feel satisfied when we're able to consistently offer customers clean and safe products of the highest quality. Our Brunswick Grow in Maine, makes it all possible. Cannabis planted, harvested, and processed at our facility are distributed to our dispensaries for your recreational enjoyment.
We are the brand name for a range of top-of-the-line strains rich in terpenes and beneficial cannabinoids. You can find our varieties on our Maine dispensaries' menus. Take a look at frequently requested Silver strains already in stores: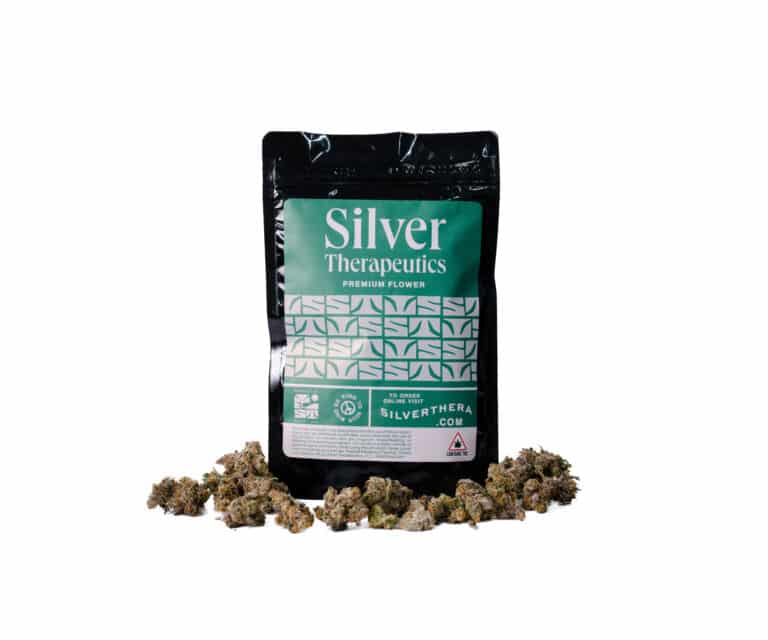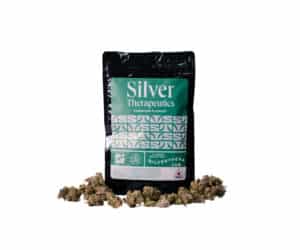 Silver Therapeutics New Strain Drop
Isn't it time to create new memorable moments? Now you can with our collection of potent and flavorful sativa, indica, and hybrid buds.
1. Gas Pump Strain
Strain Type: Sativa

Genetics:

Nightmare Cookies x Blue Petrol

Avg THC: 24.8%

Flavor/Aroma: Sweet cookie, citrus, spice, diesel, earthy
Gas Pump is a grassy strain loaded with terpenes that contribute to the cerebral experience. The rich mix of sweet, earthy, diesel-like flavors and aromas leave you wanting for more. Reviewers say Gas Pump strain and Gas Pump Pre-Rolls are the perfect picks for those looking to get pumped up. The dense green bud packs a punch and then launches you into euphoria. The sativa brings relief to those experiencing pain, fatigue, and depressive symptoms.
2. Rebel Cookies Strain
Strain Type: Indica-dominant hybrid

Genetics:

Double OG Sour x Starfighter

Avg THC: 14-20%

Flavor/Aroma: Nutty, cookie, berry diesel, spicy, citrus
Calling all rebels! Rebel Cookies strain leans towards indica, allowing an experience that ranges from energetic and uplifting to creative. Other noticeable effects include pain relief, relaxation, and mood improvement. The dominant terpene limonene contributes to the calm sedating effects. In other words, Rebel Cookies strain is a consumer's choice for rebelling against ailments such as anxiety, racing thoughts, stress, insomnia, and depression. Reviewers who smoked or otherwise enjoyed the grape-shaped, minty green nug warn tokers to prepare for a couch-locked state that lasts for hours.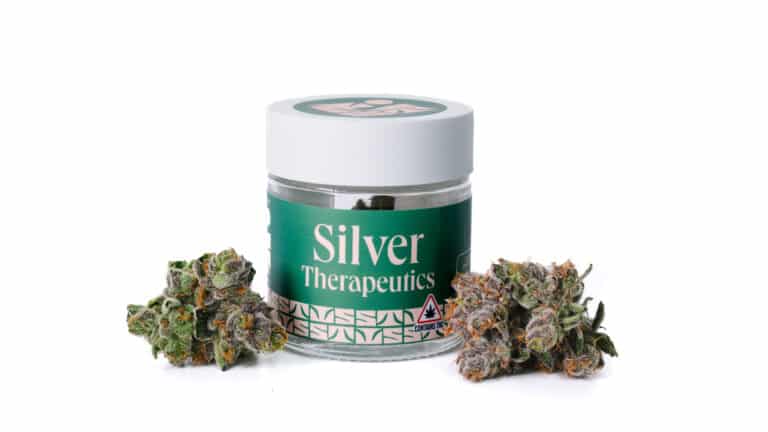 3. Slurricane Strain
Strain Type: Indica-dominant hybrid

Genetics:

Do-Si-Dos x Purple Punch

Avg THC: 21%

Flavor/Aroma: Sweet, fruity, berry, spicy and earthy on exhale
Slurricane strain is described as ideal for Indica lovers who are drawn to strains offering flavorful tokes and potent effects. The high comes in a few minutes after the first exhale. Happiness, euphoria, bliss, and relaxation gradually follow. Slurricane leaves a heavy-body feeling and is best for relaxing after a long stressful day. As for medical marijuana patients, they swear by Slurricane strain for relieving complaints such as headaches, anxiety, and insomnia.
4. Gelly Biscuit Strain
Strain Type: Indica-leaning hybrid

Genetics:

Biscotti x Why U Gelly

Avg THC: 14-21%

Flavor/Aroma: Grape jelly, diesel notes
Gelly Biscuit strain, sometimes called Jelly Biscuit, is a bud sought after by those desiring a buzz that finishes off with tranquility and bliss. The strain has a unique aromatic grape jelly scent intertwined with a hint of diesel flavor. The slow burn indica lifts the mind and calms the body. The cerebral uplift comes in slowly and replaces worry with a gentle calm. Gelly Biscuit strain soothing effects may alleviate stress, tension, and anxiety.
Gas Pump, Rebel Cookies, Slurricane, and Gelly Biscuit are also coming as infused joints to your neighborhood Silver dispensary.
Shop New Strains at Silver Therapeutics
Visit any of our five Silver Therapeutics locations anytime you desire premium cannabis grown with consumer satisfaction in mind. Select your location's menu and start shopping for new strains, pre-rolls, edibles, concentrates, and other products created specially for you. Contact us for more details. Our budtenders are standing by to help if you have any questions about our fresh-on-the-shelves flower.
Copyright © 2023 Silver Therapeutics. All rights reserved.
Site by CannaPlanners