Endometriosis and Cannabis Use
Roughly 6.5 million people in the United States have Endometriosis, a condition that is difficult to diagnose and difficult to treat. There is no cure for Endometriosis and only a few treatments available including:
Controlling symptoms with hormonal contraception

Over-the-counter/prescription anti-inflammatory drugs & pain relievers

Surgery and opiates (in some cases.)
 Recent studies find that medicinal cannabis was able to reduce pelvic pain, treat gastrointestinal problems and positively influence mood in participants with Endometriosis and research suggests that even non-psychoactive cannabis, or CBD , can alleviate symptoms of Endometriosis.
Working With A Pain Management Specialist
When I was first diagnosed, I was lucky enough to work with a Pain Management Specialist who very quickly suggested cannabis as a treatment plan and helped me get a medical card.
States Where Endometriosis is a Qualifying Condition
In states with limited medical cannabis programs like New York, Endometriosis is one of the few conditions which will  qualify you for a medical card.
The same is true in Arizona, Arkansas, Connecticut, Florida, Georgia, Hawaii, Illinois, Maine, Maryland, Michigan, Minnesota, Missouri, Montana, New Hampshire, New Jersey, New Mexico, North Dakota, Ohio, Pennsylvania, Vermont, and West Virginia, with each state having one or more inflammatory disease like Endometriosis on their list.
My Journey With Cannabis Use & Endometriosis 
Since my diagnosis,  I have used a wide variety of THC and CBD products to manage pain including capsules, topicals, suppositories and flower. 
It's important to note that cannabis won't completely fix or remedy your Endometriosis, or any other disease. It's not a cure, but more of a management tool. It can reduce the pain and discomfort and make managing chronic pain on a daily basis much easier. 
One of my favorite ways to consume is smoking flower. I love zoning out, rolling a joint, and really tasting the terpenes of each strain. My secret weapon for pain management has become Titty Sprinkles, an indica-dominant cannabis strain originally bred to assist cancer patients and raise awareness to the industry's growing number of women leaders. 
With a name like Titty Sprinkles,  this strain is sure to attract some attention, but let me tell you why it's 100% worth picking up at your nearest dispensary.
More About The Titty Sprinkles Strain
Strain Lineage 
The Titty Sprinkles strain comes from two potent buds (Grease Monkey and Purple Punch 2.0) with delicious and effective terpene profiles, combining each one's potent effects for a tingly body high and pungent sweet grape and skunky flavors.
THC Content 
Thanks to its somewhat low THC content, this strain won't get you too high, but it lingers in the system for a decent amount of time – which is great for relieving pain and allowing me to continue through my work day or a night out with friends with ease. 
Effects
Titty Sprinkles generally contains approximately 2% CBDGA and 16 % THC. This makes it a popular strain for chronic pain if you are after pain relief without the head high.  Its top effects include feeling blissful, relaxed and tingly. I recommend enjoying it alongside our Titty Sprinkles Playlist on Spotify.
LIST TO TITTY SPRINKLES ON SPOTIFY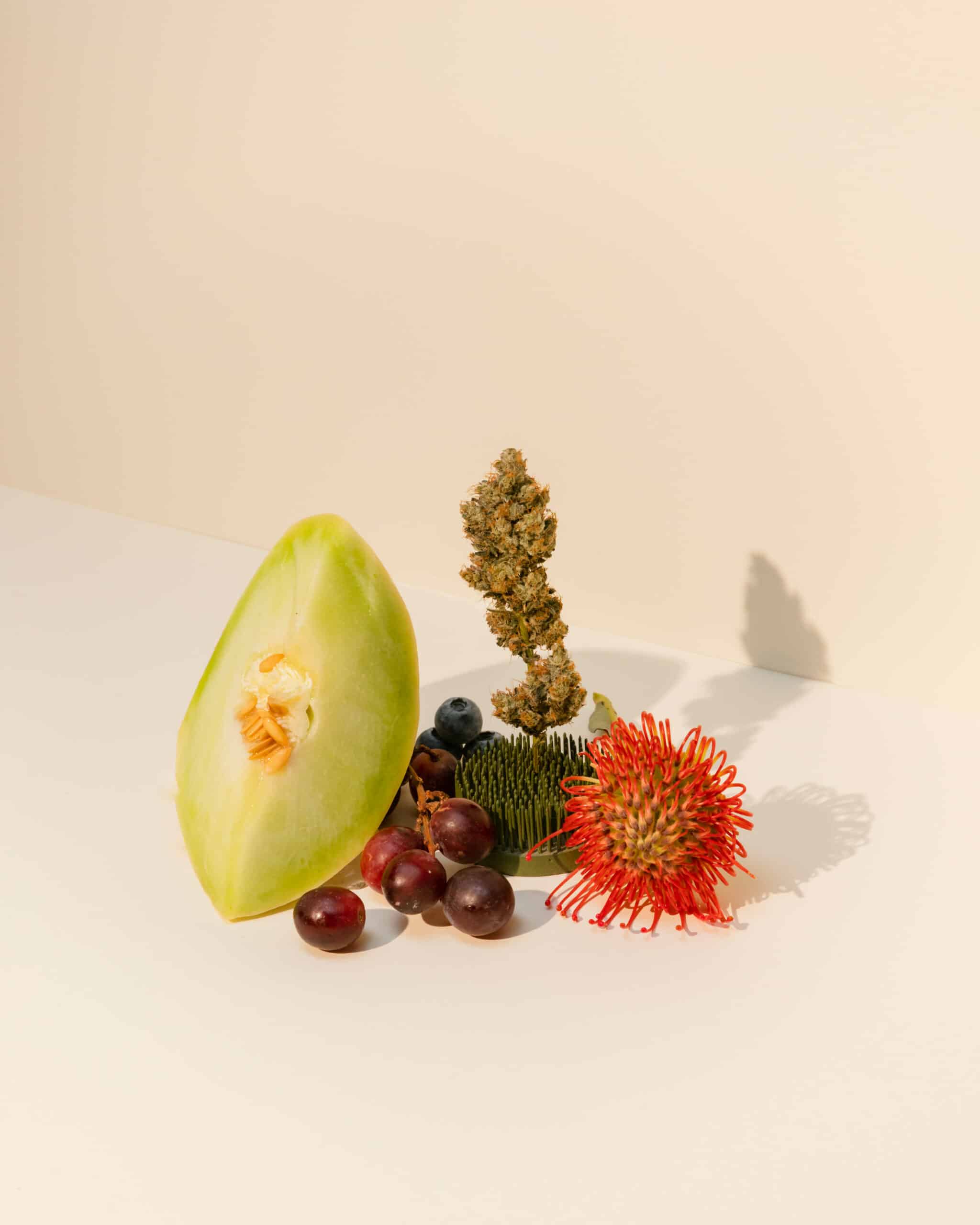 Where to buy Titty Sprinkles
Not to be biased, but Silver Therapeutics' Titty Sprinkles strain, which is sold by weight or in pre-rolled joints, is pretty delightful. 
Written By Mel Andrel, Silver Therapeutics' Designer & Social Media Manager
September 21, 2023
Copyright © 2023 Silver Therapeutics. All rights reserved.
Site by CannaPlanners