It's no big secret that New England is home to some of the best cannabis brands. Whether you're shopping in Maine, Massachusetts, or Vermont, you truly have access to some premium products. At Silver Therapeutics, we've been on a mission to stock our dispensary menus with only the top products from the beginning.
Now, we're proud to add our own branded products to our inventory at select locations. Check out a few Silver Therapeutics cannabis products to look for in our stores in Maine and Massachusetts.
Silver Therapeutics Cannabis Products in Maine
Our new cultivation facility in Brunswick, Maine is now in full swing. We've been working hard to cultivate clean, terpene-rich cannabis flower, pre-rolls, and other cannabis products that our customers can appreciate to the fullest. Take a look at the cannabis flower, pre-rolls, and vape carts you may see on our menu branded with the Silver Therapeutics name.
Marijuana Flower
We've put a substantial amount of care into bringing some of the best marijuana strains to life at our cultivation facility. We focus on strains with impressive genetics, therapeutic value, and rich terpenes for an awesome all-around experience. A few new Silver Therapeutics cannabis strains you'll find on our dispensary menus in Maine include: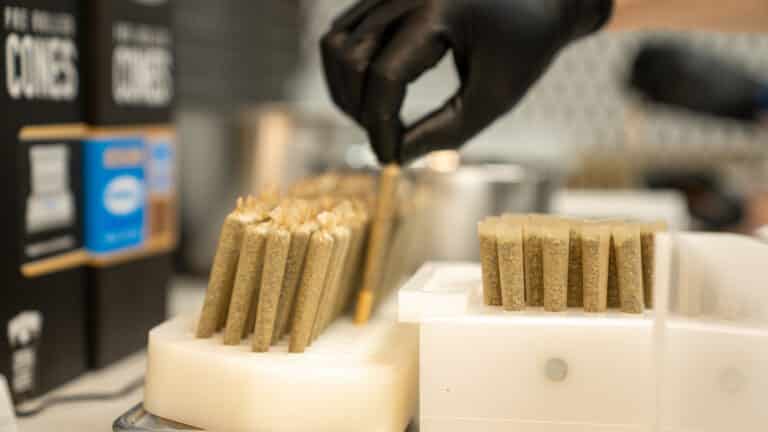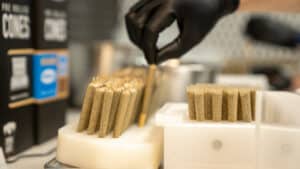 Cannabis Pre-Rolls
Silver Therapeutics is known for offering some of the best pre-rolls in Maine, Massachusetts, and Vermont. Now, we get to add a few of our own Silver Therapeutics cannabis pre-rolls to our dispensary menus rolled up with our in-house flower strains. Look for everything from Mendo Breath and Titty Sprinkle pre-rolls to Cotton Candy Cookies pre-rolls in our ME dispensaries. Each pre-roll is packed with a half-gram of our finest flower, ground to perfection, and wrapped in a nice cone.
Vape Carts
Vape carts are easily one of the top products in cannabis dispensaries, and we've always offered some of the best vape carts and disposables in Maine. Now, we have a few of our own. Silver Therapeutics vape carts are made with high-grade cannabis distillate, which means you get a clean, flavorful vape with a high concentration of cannabinoids in every hit. Our 1-gram vape carts are created using some of the most popular strains, including:
Tangie

– A citrus-tinged Sativa strain vape cart with over 75% THC and a nice energetic, creative collection of effects

Melon Gum

– A hybrid melon/strawberry-flavored vape cart with over 76% THC and a nice uplifting, focused effect

Granddaddy Purple

– A classic Indica vape cart that boasts roughly 75% THC and a good combination of cerebral and physical effects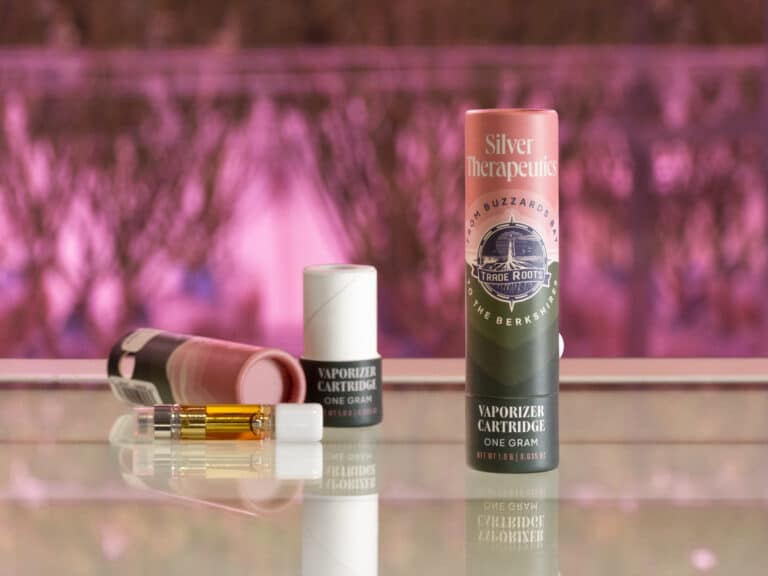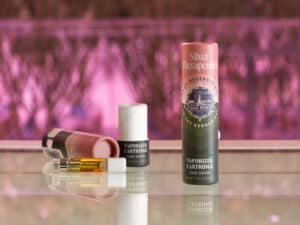 Silver Therapeutics + Trade Roots Collaborations in Massachusetts
Trade Roots is a respected name in Craft Cannabis in Mass. They've brought so many top-quality cannabis products and top-shelf weed strains to the state produced in their own garden and processing facilities in the Cape Cod area. Therefore, we couldn't be more thrilled to collaborate with them at Silver Therapeutics. In MA, you'll find special-edition Trade Roots + Silver Therapeutics vapes modeled after some of the best cannabis strains available in the state on our Williamstown menu.
Vermont
Bennington will have individual grams packaged.
Look for Silver Therapeutics Cannabis Products on Our Menus
As we continue to grow across three states, we're excited to provide products brought to life with the same high quality we're known for in our dispensaries. Be sure to keep an eye on our dispensary menus in Williamstown, MA, Portland, ME, South Portland, ME, and Berwick, ME to catch cannabis products bearing the Silver Therapeutics name.
Copyright © 2023 Silver Therapeutics. All rights reserved.
Site by CannaPlanners