Today's wide variety of cannabis edibles include high-end, handcrafted goodies made with quality ingredients for enticing flavors and enchanting effects.
What Are Betty's Eddies?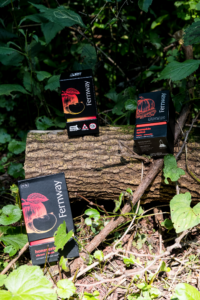 Betty's edibles are a line of 100% handcrafted goodies made with all-natural ingredients. They pair organic fruits and vegetables with full-spectrum cannabis oil for a dependable and tasty experience. These flavorful chews are extremely popular products wherever they are sold. They come in a range of natural flavors, and in multiple formulations to line up with state laws.
Betty's Eddies are individually wrapped chews that offer a delicious edible experience with a powerful THC punch.
Flavors
Little Lemon Heaven
Lime a Good Person
Orange You Beautiful
Elderbetty
Bedtime Betty's
Bedtime Betty's combine full-spectrum cannabis oil with soothing agave, lemon, and melatonin.
Who Makes Betty Eddies?
Betty's Eddies were first made right in Massachusetts by a group of friends who are passionate about quality edibles. They worked together to make full-spectrum cannabis products that worked reliably and tasted great.
The company was acquired by MariMed in 2017. MariMed is known for its proprietary formulations and precise formulations. Other popular product lines from the company include Bourne Baking, Kalm Fusion, and Nature's Heritage.
Are Betty's Eddies Vegan?
All Betty's Eddies products are 100% vegan, with zero animal products included. Ingredients are also gluten-free and organic whenever possible. A firm commitment to quality ingredients ensures that everyone is able to enjoy these chews, regardless of dietary preference or restrictions.
How Strong Are Betty's Eddies?
The strength depends on state laws, so check your package if you are buying them outside Massachusetts. If you are new to edibles, you can cut your chews in half or even in quarters before taking them to see how the dose affects you. Wait at least two hours before consuming more.
Betty's Eddies Review
Betty's Eddies use full-spectrum cannabis oil. That means that you get the full range of cannabinoids and terpenes present in the original plant. This provides an entourage effect that is more powerful than you experience when you reach for a product made with isolates instead. The reviews are in, and Betty's Eddies are winners with all who taste them. Reviewers especially liked the wide variety of flavors, the bright natural colors, and the intense effects.
How to Take Them
Reviewers suggest slowly consuming the chews, so you can enjoy the full effect. THC is more bioavailable when the chews dissolve naturally in your mouth. Plus, the intense fruit flavor is too good to rush.
Products Like Betty's Eddies
We don't currently have Betty's Eddies in stock. However, the following products make for great replacements:
Copyright © 2023 Silver Therapeutics. All rights reserved.
Site by CannaPlanners