In the past, smoking was the primary way to consume cannabis, but things have changed. Consumers can now enjoy the therapeutic effects of cannabis by vaping, ingesting infused oils, or chewing cannabis edibles. You'll find edibles formulated as THC-infused yummy gummies, brownies, chocolates, and beverages.
Edibles are a preferred alternative for non-smokers and those who have dietary restrictions or are sensitive to gluten. Gluten free edibles and vegan gummy edibles are a growing market. However, with so many product brands, selecting the right vegan edibles can be a hassle. We at Silver Therapeutics are helping newcomers and seasoned weed consumers find the best quality gluten-free edibles. Check out the top picks below at your local dispensaries.
SHOP OUR TOP GLUTEN FREE/VEGAN EDIBLES
What are Gluten-Free Edibles?
Gluten is a protein found in grains such as wheat and rye. Traditional marijuana edibles, such as cookies and brownies, are made with ingredients that contain gluten. Gluten-free edibles are delicious edibles without the gluten. They're carefully crafted for those who are sensitive to gluten. Many manufacturers produce vegan gummy edibles that are also gluten free.
How are Gluten-Free Edibles Made?
Gluten-free THC edibles are formulated similarly to conventional edibles, without affecting quality, potency, or flavor. Gummies and chocolates are among the most popular infused edibles found at cannabis dispensaries.
While the marijuana plant is naturally gluten-free, cross-contamination with gluten crops may happen during harvesting or processing. Manufacturers take extra precautions by using stringent harvesting, processing, and testing techniques. This helps consumers feel confident they are getting safe vegan and gluten-free edibles.
Packages are typically marked "gluten-free". Always verify that the vegan gummies edibles you select are truly vegan or gluten-free by reading the ingredient labels closely. It also doesn't hurt to ask your budtender questions or read our guide to cannabis edibles.
Finding Top-Rated Gluten-Free Edibles
A wide range of vegan and gluten-free gummies options are available to choose from. We've eliminated the guesswork by highlighting some of the best gluten-free vegan edibles on the market.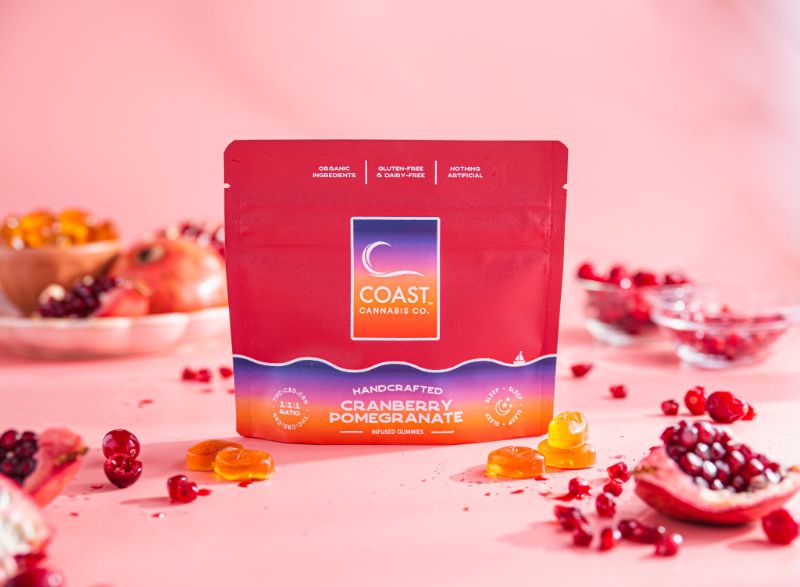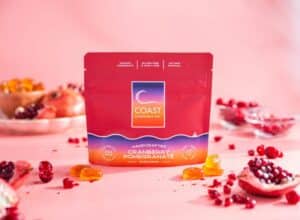 1. COAST Cannabis Co.
COAST Cannabis Co. offers delectable gluten-free and dairy-free gummies made with the finest organic ingredients. Their all natural infused gummies are a treat you can feel good about. Expertly crafted and packaged to ensure a blast of bold flavor and the perfect chewy bite. COAST is woman owned, locally owned, and operates out of Wareham, MA. The COAST Team and their suite of products are truly the best!
2. Betty's Eddies
Betty's Eddies is a vegan gummy edibles manufacturer in Massachusetts famous for its top-of-the-line cannabis-infused edibles. Their handcrafted 5mg per piece edibles are composed of organic fruits and veggies and full-spectrum oils. Most importantly, Betty's edibles are branded as gluten-free and dairy-free. The trusted ingredients in each individually wrapped gummy are carefully infused with your safety in mind. Fan favorites include O' My Grapeness, Smashin' Passion, Orange You Beautiful, and Bedtime Betty's.
3. The Botanist
The Botanist is the maker of the ever-so-delightful Sour Amarena Cherry Vegan Gummies and Strawberry Kiwi CBN Vegan Gummies. Not only are these cannabis-infused gummies vegan, they are also gluten and dairy-free. The Botanist's delicious fast-acting gummies promise to deliver effects within minutes. Their chewy goodies are available in Maine and Massachusetts in cute 4-pack and 10-pack containers respectively.
4. Pot + Pan
Pot + Pan is popular for its gluten-free chocolate bar edibles. The edibles manufacturer has been formulating tasty weed treats since 2015, for medical and recreational purposes. They are the makers of the famous THC chocolate bars, Strawberry Shortcake Chocolate Bar, Pistachio Pudding Chocolate Bar, Iced Coffee Chocolate Bar, and Beach Bonfire Dark Chocolate Bar. Each packet contains 10 5mg or 10mg THC pieces.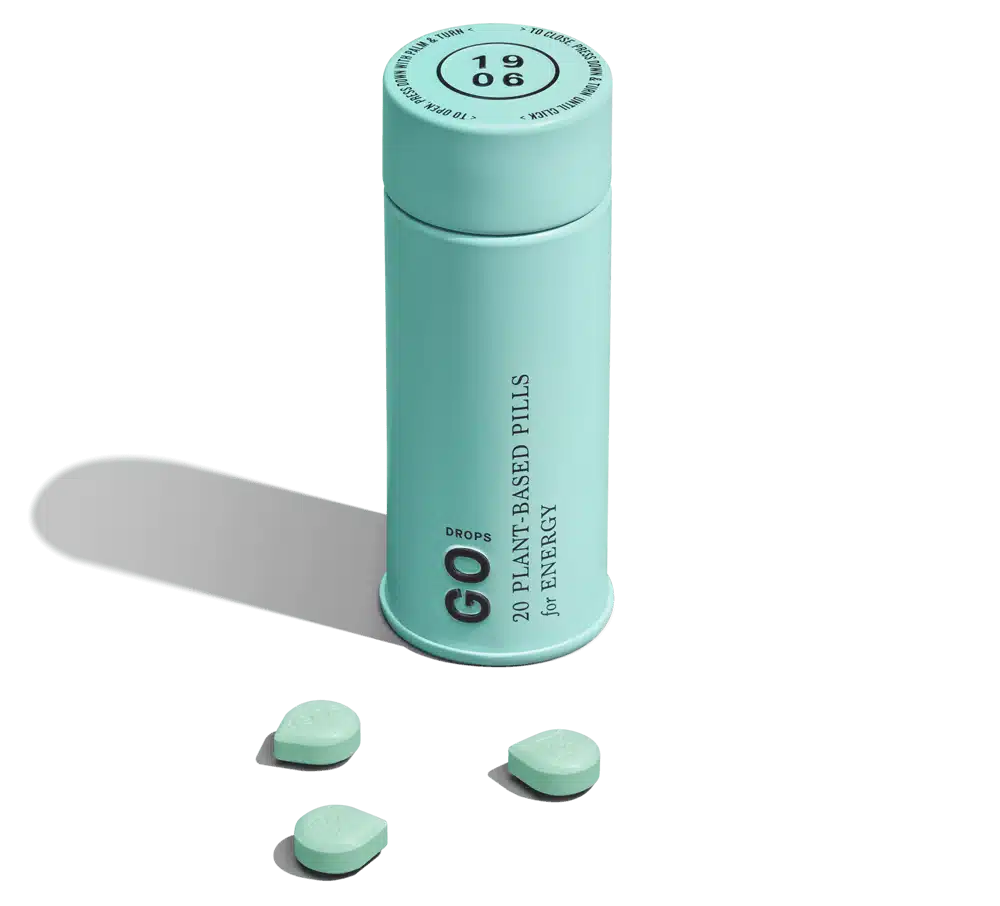 5. 1906 Drops
1906 Drops are formulated as dairy, sugar, and gluten-free edibles. The fast-acting herbal infusion edibles are produced by a company called 1906 and come in six different formulations. The edibles look like small innocent candies, but each of them is engineered to provide a specific THC-CBD effect. Choose Go for energy, Bliss for happiness, Chill for relaxation, Genius for heightened cognitive performance, Love for Arousal, and Midnight for Sleep.
6. Hummies
Alas! Another incredible edibles lineup that is both vegan and gluten-free. Hummies gummies are a hybrid blend of solventless hash rosin and exotic fruits. The award-winning gummies are crafted by a Massachusetts company called Treeworks. In the lineup are Anytime Punch, Focused Citrus Sativa, and Bedtime Berry. Hummies vegan edibles are loved for their flavorful fruity notes. They are so well-balanced in effects and irresistibly good, consumers can't get enough. Each canister contains 100 mg of organic, full-spectrum, gluten-free, vegan gummies edibles just dying to connect with your taste buds.
Shop Gluten-Free Edibles at Silver Therapeutics Near You
We hope you enjoyed learning about the top-rated gluten-free edibles. We stock these, as well as many other brands, at our dispensaries. We have multiple convenient locations in Maine, Massachusetts, and Vermont to cater to all your medical and recreational cannabis needs. Take a look at our selection of vegan and gluten-free cannabis flower, pre-rolls, concentrates, and more. Simply select your store and start shopping.
Copyright © 2023 Silver Therapeutics. All rights reserved.
Site by CannaPlanners