Heading to South Portland to visit one of the best dispensaries in Maine? (That's Silver Therapeutics by the way!) You'll be glad to know that South Portland offers an array of activities and attractions that capture its natural beauty, maritime heritage, and vibrant culture. Whether you're looking to relax by the beach, explore historic landmarks, or savor delicious meals, this city provides a little something for every traveler. Check out this list of things to do in South Portland.
SHOP THE TOP CANNABIS IN SOUTH PORTLAND, ME
Things to Do in South Portland Maine
1. Have a beach day at Willard Beach
When it comes to fun things to do in South Portland Maine on a summer day, Willard Beach gives you the perfect spot to plant yourself waterside. The beach is only four acres big, but the sandy pebbled shore and picturesque view of Casco Bay make this an amazing spot. Your pup is even welcome at the beach as long as it is kept on a short leash. And there's a nearby bathhouse and snack bar when you need to refuel and clean up after a swim.
2. Take a tour of the Casco Bay Island Fort
The Island Fort in Casco Bay is an interesting place to view from afar in Portland Harbor, but it's even more fun to witness up close and on the actual island. There are several tours that can take you to the island for a visit, including Casco Bay Adventures. You'll get a tour guide along the way to share the interesting history of how the fort was used.
3. Stop in at Island Dog Brewery
Island Dog Brewery in South Portland is a vibrant and community-oriented craft brewery. Nestled in a cozy and inviting setting, the brewery offers a range of handcrafted beers, many of which are locally brewed. The establishment often hosts events and gatherings and is known for having a lively atmosphere. You can grab a refreshing pint to enjoy on the patio, as well as a good meal from one of the many food trucks that tend to park at the establishment like L/A Taco and Zeerox BBQ.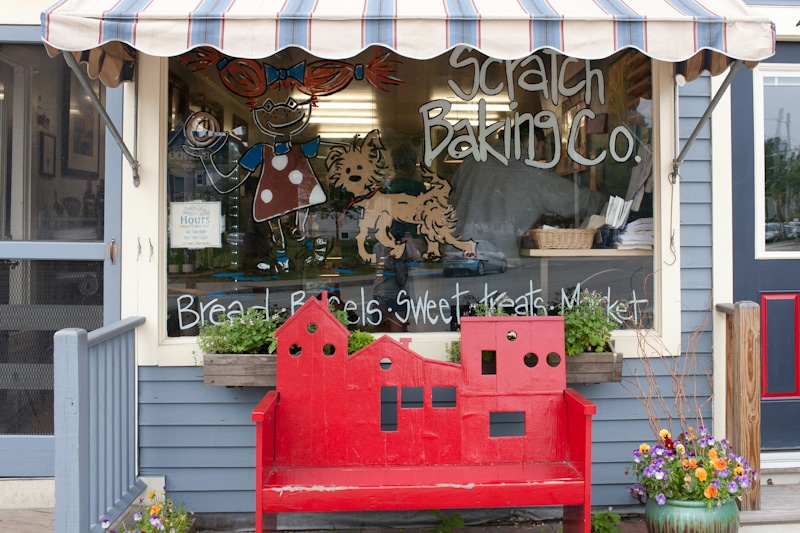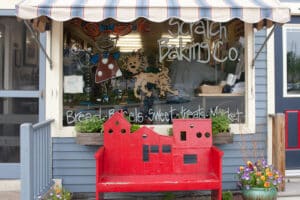 4. Grab a sweet treat at the Scratch Baking Co.
Planted on Preble Street, the Scratch Baking Co. attracts people from all over due to its charming ambiance and mouthwatering pastries and treats. You can literally smell the bake shop all over the street, and when you walk in, you'll be greeted with a smile every time. However, you will also be greeted with a smorgasbord of made-from-scratch sweet treats and a collection of quiches and sandwiches.
5. Take a bike ride on the Greenbelt Walkway
Wondering what to do in South Portland Maine that doesn't cost anything? Be sure to check out the Greenbelt Walkway. This trail makes you feel like you've stepped outside the city with views of local wetlands and woods, and the full trail is paved. Therefore, it is a lot of fun to take on a bike, but walkers are welcome just the same. You'll get to enjoy 5.6 miles of scenery that takes you from nearly the town line of Scarborough all the way to Bug Light Park.
6. Visit the Bug Light Park and Spring Point Ledge Lighthouse
Home of the Portland Breakwater Light, Bug Light Park is something every traveler should see around sunset. This well-preserved light is not the tallest light or lighthouse in the state, but you can walk all the way to and around it to get spectacular views of Portland Harbor. When you're finished here, head to the Spring Point Ledge Lighthouse for another vantage point and some awesome photo ops.
7. Check out the Maine Mall
The Maine Mall is the largest remaining shopping mall in the entire state of Maine, so it's worth a visit if you love to shop. This mall is home to over 100 different stores, including a mix of local chains like Carolina's Specialty Shop and Gloria Jean's Coffee, and national chains like American Eagle and Pottery Barn.
Enhance Your Travels with a Visit to Silver Therapeutics
As you make a list of all the best things to do in South Portland Maine, be sure to make plans for a visit to Silver Therapeutics. Our South Portland menu is filled with some of the best cannabis flower and pre-rolls in the state, including flower we grow ourselves in our Maine-stationed cultivation center. You'll find our dispensary just down the road from the Maine Mall.
Copyright © 2023 Silver Therapeutics. All rights reserved.
Site by CannaPlanners