Massachusetts is lucky when it comes to access to legal cannabis. Our small state is home to hundreds of recreational and medical dispensaries. Whether you're dipping into the Cape Cod area, heading to Boston, or spending time in the Berkshires, you can find a place to find the best cannabis in MA.
To make sure you navigate to only the top places, here's a list of the best dispensaries in Massachusetts 2023 by region.
Shop Cannabis in Massachusetts
Best Dispensary in Massachusetts (Northwest)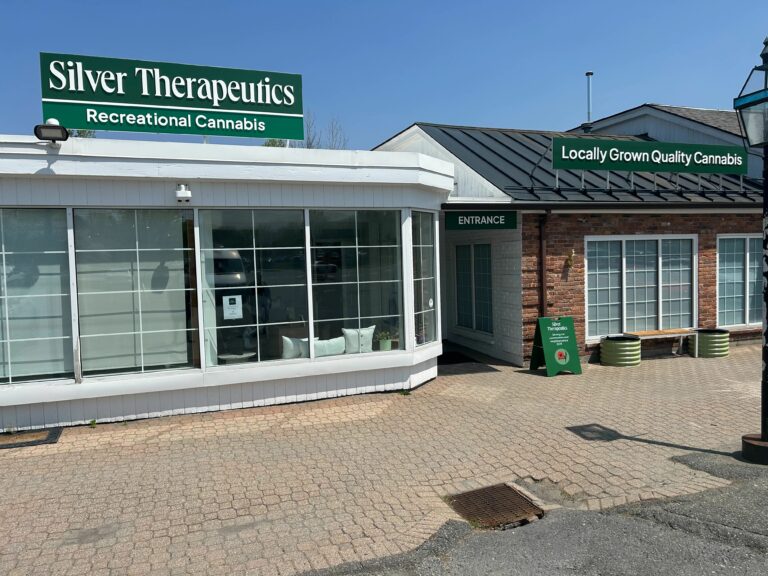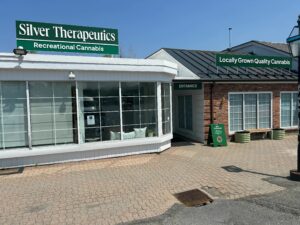 Silver Therapeutics in Williamstown, MA
Type: Recreational
We're proud to say Silver Therapeutics has made a name as one of the best recreational dispensaries in Massachusetts. Our flagship dispensary in Williamstown was one of the first recreational dispensaries to open in the area in 2019. Since that time, we've gained a reputation as one of the best places in the state to shop for:
Not only do we offer one of the largest cannabis collections in NW MA, but we also make sure customers get access to the top products at the best prices. Our menu always has a good bundle, special, or bargain for everything from flower to vapes.
Friendly Customer Service and Cannabis Guidance
Silver Therapeutics set out from the start to help people learn about cannabis, and we've remained committed to that mission. We're here to answer any question imaginable, even if it's something as simple as how to smoke weed as a beginner or the difference between shatter and wax. The Silver Therapeutics blog is actually one of the most frequented hubs for cannabis education on the internet. And that same personality seeps into our customer service with budtenders always happy to offer advice and answer questions.
We're a Multi-State Dispensary with MA Roots
As of 2023, Silver Therapeutics dispensaries can be found in both Palmer and Williamstown Massachusetts, Maine, and Vermont. We may be a multi-state name in cannabis, but we've never strayed far from our Bay State roots. Every location exudes neighbor-friendly vibes. However, our extensive experience means we take pride in offering only the best cannabis products, prices, and information.
Best Recreational Dispensaries in Massachusetts (Central)
Native Sun in Hudson, MA
Type: Recreational
Native Sun in Hudson, MA is one of the top-rated dispensaries in the central region of the state. Native Sun is known to provide one of the most carefully curated selections of fine flower in MA, including some of their own in-house brands. Customers say this dispensary is also a go-to option if you want to feel welcomed and have a good shopping experience.
Best Dispensaries in MA (South-Central)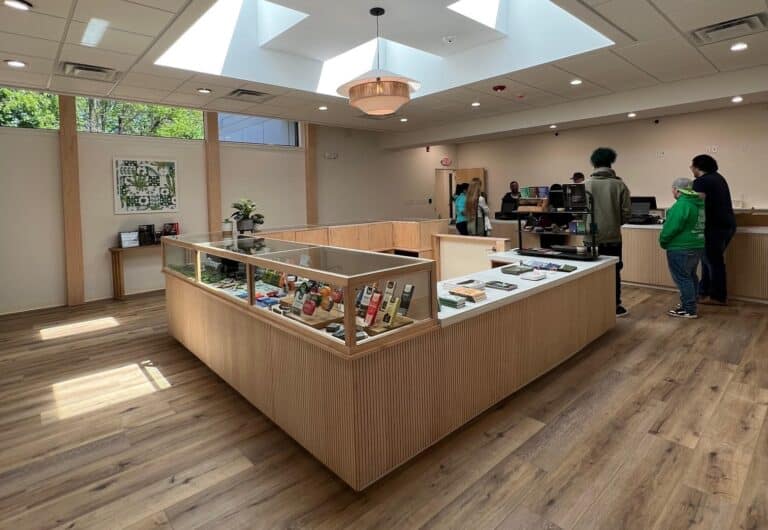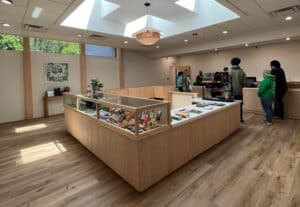 Silver Therapeutics in Palmer, MA
Type: Recreational
Our second and newest cannabis dispensary in MA, the Silver Therapeutics Palmer location boasts the same values and mission as our flagship location. Cannabis education, excellent customer service, and high-quality picks for good prices. Silver has partnered with many of the local top cannabis cultivators and brands in the area to give customers access to only the best choices.
Best Massachusetts Dispensary (Southeast)
Bask Inc. in Fairhaven, MA
Type: Medical and recreational
Bask Inc. is locally-owned and locally loved by both adult-use and medical customers alike. Bask has its own greenhouse where it grows many of its own craft cannabis strains using natural sunlight and is said to have some of the best medical-grade cannabis in the state. Customers say Bask is all about providing customers with the best possible experience and has a massive collection of flower.
Best Dispensaries in Massachusetts (Boston)
Seed Cannabis Dispensary in Boston, MA
Type: Recreational
If you plan to buy good cannabis in the Boston area, make sure you check out Seed. Seed is known for being customer-focused and providing one of the largest collections of cannabis products in the city. And, the dispensary keeps its pricing competitive compared to nearby locations. In addition, Seed strives to ensure cannabis stereotypes are eradicated while providing reliable information to everyone.
Happy Valley Cannabis in Gloucester, MA
Type: Recreational and medical
Happy Valley Cannabis in Gloucester is planted just off the shorelines of Essex County. So, the dispensary is an amazing place to visit if you're planning to spend some time by the sea. However, Happy Valley Cannabis has quite the reputation for providing an exceptional collection of cannabis products, including its own in-house concentrated and edibles.
Best Dispensaries in Massachusetts (Cape Cod and the Islands)
Island Time in Tisbury, MA
Type: Medical and recreational
One of the first dispensaries on Martha's Vineyard, Island Time continually gets good reviews from happy customers. The founder is a 20-year resident and worked diligently to bring legal cannabis to the area. All cannabis found at Island Time is actually grown right on the island, which exemplifies the owner's dedication to supporting the small but thriving island cannabis industry.
Salty Farmers in Eastham, MA
Type: Recreational
Known by locals for actually greeting customers by name, Salty Farmers is a small cannabis dispensary in Cape Cod that gets a lot of positive attention. Salty Farmers is known to provide hard-to-find strains and cannabis-infused products. The budtenders are also amazing about taking the time to share their wealth of knowledge with anyone who asks.
We'd Be Happy to See You at One of Our Massachusetts Dispensaries
Whether you're just traveling through the southern MA area or you're near Williamstown, we'd be happy to serve you at Silver Therapeutics. Be sure to check out our Palmer, MA, and Williamstown, MA menus to browse before you arrive—you can also order ahead, and we will get your order ready for quick pickup at either location.
Copyright © 2023 Silver Therapeutics. All rights reserved.
Site by CannaPlanners