Motorbreath is a unique and unforgettable cannabis strain that has gained a strong reputation for its potent effects. Many consumers keep a stash of the Motorbreath strain on hand for when they need a solid buzz, pain relief, or a good night's sleep.
Motorbreath Strain Genetics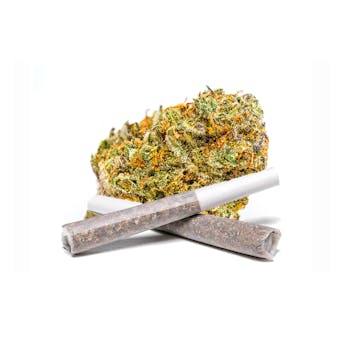 Created by Pisces Genetics, the Motobreath strain is a combination of Chemdog and San Fernando Valley OG (SFV OG). Chemdog, also known as Chemdawg or Chem Dog, is purported to come from one of four seeds sprouted in 1991 by a Grateful Dead fan who went by the name of Chemdog. Chemdog is infamous for producing some of the greatest powerhouse strains. The other three seeds are known as Chem's Sister, Chem Dog 4, and an unknown seed that was disposed of. SVG OG is equally as notable as an indica strain that began as a phenotype of OG Kush.
Motorbreath Aroma Profile
Burning or vaporizing the terpenes in Motorhead buds unleashes a potent and heavy fuel-laden aroma with strong earthy and lemony tones. If the lingering odor is a problem, be sure to keep a can of air freshener on hand – Motorbreath hangs a dank, delicious aroma in the air.
Motorbreath Flavor Profile
Motobreath has a strong diesel flavor that every experienced smoker will appreciate. Specifically, Motorbreath has a diesel and gas flavor punctured by sharp citrus and earthy taste that is impossible to miss, especially when you exhale.
Motorbreath Strain Effects
Motorbreath is 70% Indica and 30% Sativa, so it produces an extremely potent high, along with calming effects unmatched by any other type of cannabis. With a 28% average THC level, Motorbreath is one of the strongest strains available today.
The high provides a sudden and palpable lift that melts into a mellow, euphoric relaxation that sets you at ease. Motorbreath provides a whole-body high that lends itself easily to couch-lock, holding you comfortably still as you enter a pleasant sedative state.
Motorbreath Strain FAQs
What is the Motorbreath strain best suited for?
The Motorbreath strain is great for late nights, and especially for those nights when you cannot sleep. This strain of cannabis is very powerful, so it may not be suitable for use prior to any projects or activities that require clarity or alertness.
Why do people use the Motorbreath strain?
Many people use the Motorbreath strain to stimulate their appetite, soothe nausea, ease depression, and alleviate chronic pain. Those with insomnia smoke Motorbreath to help them fall asleep.
Is the Motorbreath strain okay for first-time or novice users?
Because of its incredible potency, Motorbreath is not for novices – even experienced consumers should prepare to relax on a couch or in bed for several hours after partaking.
What does the Motorbreath strain look like?
Spade-shaped nugs sport a minty shade of green, vibrant blues, and stunning purples, adorned with long, thin orange hairs. A thin layer of super frosty amber trichomes sparkles and glisten.
Motorbreath Strain Review
The Motorbreath strain is one of the most sought-after strains of cannabis, especially among experienced consumers who require potent, palpable effects. This strain also has a pleasant, but strong, flavor and aroma that is hard to forget.
Copyright © 2022 Silver Therapeutics. All rights reserved.
Site by CannaPlanners