If you prefer to get your dose of cannabinoids via edibles, gummies are undeniably the most popular form. Throughout New England, dispensary customers are quickly determining which brands are their faves, and there is no shortage of good THC gummy options. How do you choose the best THC gummies? Take a look at the top picks of THC gummies for sale in Maine, Massachusetts, and Vermont, as well as how to find the right options for you.
What Are the Best THC Gummies Brands?
Top THC Gummies for Sale in Maine
Top THC Gummies for Sale in Massachusetts
Kiva Gummies – Wild Cherry, Yuzu Lemon, Watermelon Lemonade, and more
Mindy's Artisan Edibles – Botanical White Grapefruit, Glazed Clementine Orange, Freshly Picked Berries, and more
Coast Cannabis Co. – Sour Watermelon, Wildberry, Tangerine, Mango, and Cranberry Pomegranate
Top THC Gummies for Sale in Vermont
Lindies Gummies – Pie Breaker, Rosin Gummy Rings, and more
Upstate Elevator Operators – Passionfruit, Strawberry Lemonade, Sour Cherry, and more
The Cannabis Collective – Gummy Squares, Gummy Triangles, and more in assorted flavors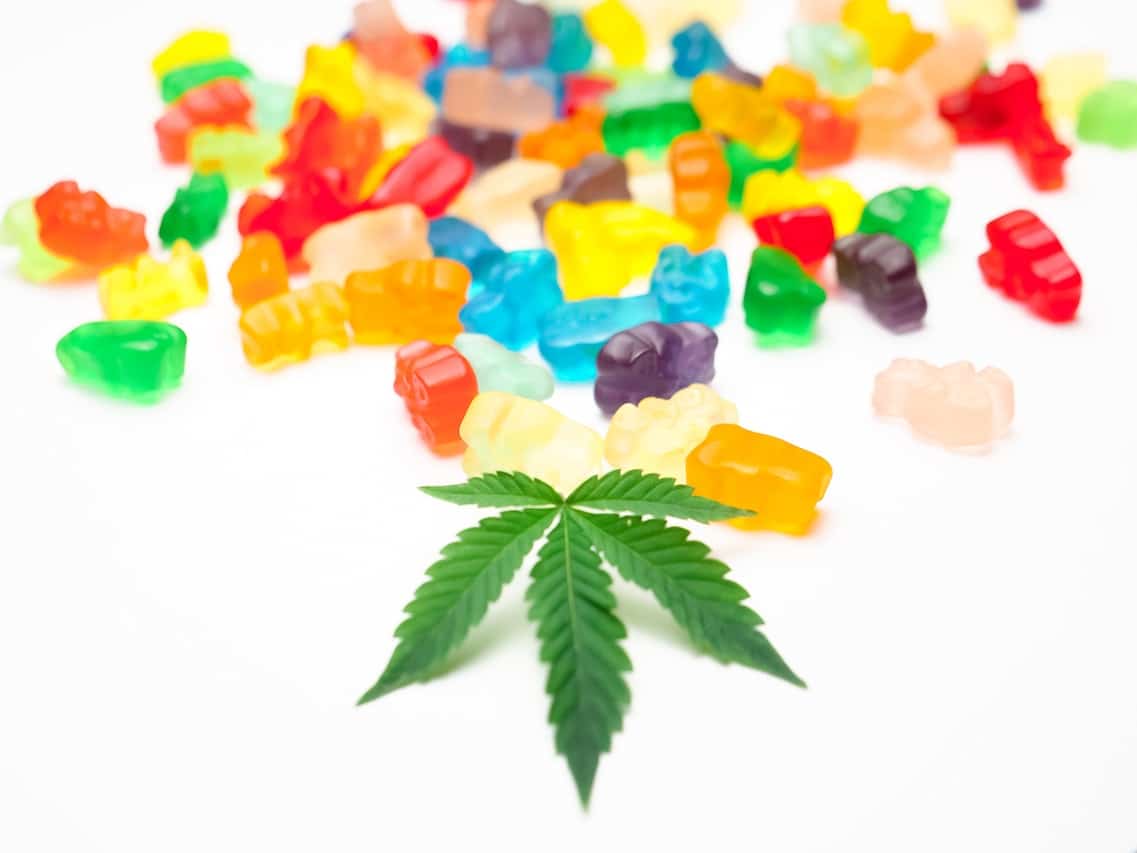 How to Find the Best THC Gummies for You
Gummies can have different attributes depending on the brand. Each brand can have its own ingredients to consider, as well as other factors that can affect your decision. Take a look at four things to consider when shopping for gummies.
Potency
Potency is by far the number-one thing most people look for. Check out the THC potency and pick products based on your dosage preferences. Most gummies contain between 2.5 and 10mg of THC per gummy. If you are just getting started, sticking with a lower THC potency is always recommended.
Ingredients
Take a look at the ingredients listed on any THC gummy brand. If you prefer to or have to stay away from certain ingredients, this can naturally be a determining factor. For example, if you can't eat a certain flavor additive or color additive, this is something to consider.
Flavors
Like more traditional flavors? Or, do you prefer something more exotic? Either way, some brands have some amazing options.
Vegan vs Non-Vegan
This tends to be a big deciding factor. Some THC gummies are vegan-friendly, while some are not. Generally, gummies made without gelatin are considered vegan. Check out the ingredient listing if the brand does not clearly state whether the gummies are vegan or not.
THC Gummies FAQs
How long do THC gummies hold potency?
Gummies are edibles made with food-based ingredients, so they can and do expire. As long as you consume your THC gummies by the expiry date on the package, the potency levels should be just what is stated.
How long do THC gummies stay in your system?
The effects of gummies can last for as long as 12 hours, but cannabinoids stay in your system for a lot longer than the effects. A general guideline is somewhere between 3 and 12 days.
How are THC gummies made?
THC gummies are made in different ways depending on the brand. However, most are made with sugar, a thickening agent like pectin or gelatin, flavoring, and cannabis extracts.
How to make THC gummies at home?
THC gummies can be made at home, albeit the process is a lot trickier than making your favorite weed brownies. Check out this explanation and recipe from Cannigma.
Where to Buy THC Gummies (in MA, ME, and VT)
Silver Therapeutics makes sure customers have access to the best THC gummies from top brands. Even better, we have two dispensary locations in MA (Williamstown and Boston), as well as three dispensaries in ME (Portland, Berwick, and South Portland). Also, keep an eye on our up-and-coming dispensary in Bennington, VT!
Copyright © 2023 Silver Therapeutics. All rights reserved.
Site by CannaPlanners