When we first opened our location in Orange, we were ecstatic to be the very first recreational dispensary in town. Now, one year later, we hold similar excitement about being the very first dispensary to partner with Grasspass, an app that delivers a one-of-a-kind cannabis shopping experience; designed by women, for women.
"We're excited about the premium shopping experience GrassPass is bringing to the adult use industry, and we're honored to be the first dispensary offering this VIP service," – Josh Silver, CEO of Silver Therapeutics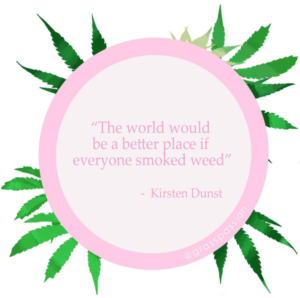 What is GrassPass?
GrassPass is an app that aims to improve your cannabis shopping experience. The app is hyper-focused on transforming the dispensary shopping experience into a more enjoyable one for cannabis enthusiasts who happen to be women. GrassPass hopes to assist in the effort to destigmatize cannabis use, especially amongst the female demographic, though men are definitely encouraged and welcomed to use the app!
"It's accessible to anybody," … "And I think a lot of our femininity comes through in our branding and in the app." – Madlene Olander, Co-founder of GrassPass
Simply put, GrassPass is your local, digital cannabis guide! You can use the GrassPass app on iOS or Android as a way to peruse your local area and all of the products, discounts, deals, etc. offered at dispensary partner locations near you. Some other perks offered by the app include but are not limited to preferred product tracking & recommendations, ordering ahed to skip lines at select partner dispensaries, and more.
When was GrassPass started?
The idea for GrassPass was born in 2018 but the app only just launched on January 5th. Silver Therapeutics is proud to be the very first GrassPass Partner.
How Did This Partnership Come About?
We actually first interacted with GrassPass through direct messages on Instagram. Oh, the power of technology! After some correspondence, we realized there might be something tangible there, and so we continued to communicate and develop the relationship. We eventually came to realize that Silver Therapeutics and GrassPass share lots of similar values.
We are both small businesses with very involved owners who care very deeply about the industry which we are a part of. We are also people-first businesses. We care about our employees, our customers, and every human we interact with through our work. We're excited, to say the least, to continue developing this partnership, and we're hopeful that more awesome things will come from it!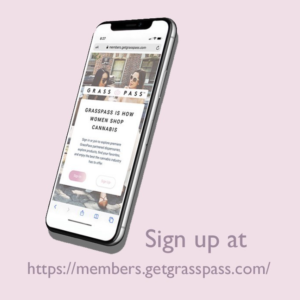 How do I become a GrassPass member?
Signing up is simple. If you're an iPhone user, head to the Apple App store and download the GrassPass app for free, then follow the steps to sign up. Similarly, if you own an android, download GrassPass in the Google Play store. The free version should have everything you need to get going, but premium members will receive access to more deals, products, content and experiences. You can learn more at https://www.getgrasspass.com/.
Copyright © 2023 Silver Therapeutics. All rights reserved.
Site by CannaPlanners