Here are some things to know if you're looking for a marijuana dispensary in NH:
Legality: Is weed legal in New Hampshire? Can I purchase weed legally in New Hampshire?
Expectations: What should I expect when planning to visit a recreational dispensary from NH?
Why Silver? We're nearby. We have the best bud. And we keep you safe.
Can NH residents buy cannabis in Massachusetts?
Yes. Residents of New Hampshire are able to purchase adult-use/recreational cannabis in Massachusetts, according to state law. However, the moment they transport it across state borders to New Hampshire, they are breaking the law.
Where to Buy Pot in Massachusetts?
For residents of New Hampshire, buying pot in Massachusetts has become a frequent event. However, with so few dispensaries in the immediate vicinity of New Hampshire, where should residents go to purchase cannabis in MA? A visit to Silver Therapeutics in Orange, Massachusetts will provide you with high-quality cannabis as well as an amazing customer service experience. While we may be a bit biased, you won't find a better shopping experience anywhere near else. We also have a store conveniently located in Williamstown, MA.
Is weed legal in NH?
No – not yet at least. Recreational use of cannabis (aka marijuana) has been decriminalized in New Hampshire, but it is not yet legal to sell, consume or possess cannabis in The Granite State. Luckily, for New Hampshire residents looking to buy weed legally, Massachusetts is right around the corner!
While there are no recreational dispensaries currently operating in New Hampshire, there are several medical marijuana dispensaries. NH's medical marijuana program was created nearly 10 years ago and put into place by Governor Maggie Hassan. Hassan signed this program into law in 2013. It wasn't until April 2016 when New Hampshire's first medical dispensary, Sanctuary ATC, opened officially.
How many medical dispensaries are there in NH?
There are 5 medical dispensary locations operating in NH, owned by 3 separate business entities: Sanctuary ATC (2 locations), Temescal Wellness (2 locations), and Prime ATC (1 locations). The way that the original medical marijuana program was written only allowed for 4 ATC's to operate in the state ATC stands for Alternative Treatment Center,  this is New Hampshire's unique name for dispensaries.
It should also be noted that New Hampshire residents can only shop at the medical dispensary that they have registered with. If a medical patient in New Hampshire would like to shop at a different dispensary, they need to change their "preferred ATC" by getting in touch with the NH Dept. of Health & Human Services.
Dispensaries in NH
There are 3 medical dispensary companies in New Hampshire operating at 5 medical dispensary locations in total:
Sanctuary ATC has 2 locations:
Temescal Wellness also has 2 locations:
Prime Alternative Treatment Center has 1 location:
Visit Our Recreational Dispensaries!
Come across the border to Silver Therapeutics! We have an excellently curated cannabis selection at our dispensary near NH. Our location in Orange, MA  is closest to the NH border while we also have a dispensary in Williamstown, MA. Both dispensary locations are stocked with the highest quality buds, concentrates, edibles, and pre rolled joints. Silver Therapeutics is your closest and highest quality option for a dispensary near NH!
ORANGE, MA WILLIAMSTOWN, MA PORTLAND, ME
COVID-19 Guidelines and Protocols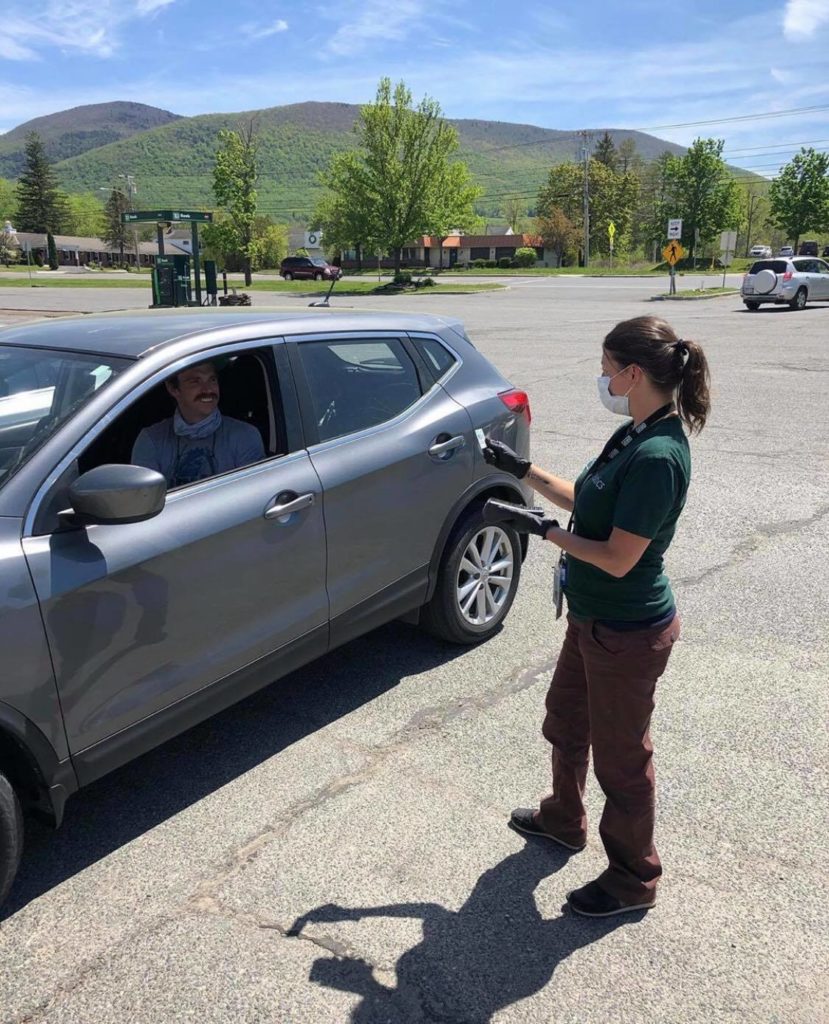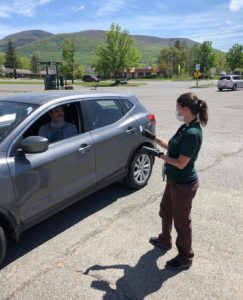 We follow all COVID-19 safety protocols at Silver Therapeutics dispensaries and we offer online ordering for curbside pickup. Just head over to our Orange dispensary menu to place your order and we'll start getting it ready for you! Prefer to shop in store? No worries, curbside pickup is just an option – feel free to come on in and peruse the store before buying your buds, edibles, or concentrates.
Knowledgeable, Passionate and Insightful Budtenders
If you're visiting from New Hampshire let us know, maybe it'll spark a conversation – get it, spark. Ok, on a serious note, our budtenders care about providing customers with a memorable cannabis experience. Whether you're just starting your cannabis journey or you're interested in exploring some new strains, our budtenders are trained professionals. We'll listen to your past experiences, go through your wants and needs, explain strains and terpenes, and so on. Our staff is just another way we stand out from the rest, and we're proud of it.
It takes one to know one
When we started out, we wanted to make sure our customers felt safe and trusted us to have their interests in mind. That's why all of our budtenders are experienced cannabis users themselves and come from all walks of life. We invested in our budtenders so they can invest in you. We are listeners, educators, advocates and most importantly, friends. We'll internalize your situation and effectively help you reach your cannabis consumption goals.
Never been to a dispensary before?
We have new visitors stop in everyday, so come on in! We welcome New Hampshire residents with open arms (socially distanced, of course). Our budtenders are friendly, approachable, and will answer ALL of your questions. Per Massachusetts state law, we only serve customers over the age of 21. So if you're coming from New Hampshire, you'll want to make sure you come prepared with a valid, unexpired, state-issued ID. We ask for the ID of every single person who comes to our shop.
Copyright © 2021 Silver Therapeutics. All rights reserved.
Site by CannaPlanners