Have you heard the news? Silver Therapeutics just opened a new dispensary in Bennington, Vermont!
Now, all the premium flower and cannabis products that Vermonters have been driving to purchase at either our Berwick, ME or Williamstown, MA dispensaries have access to what they want closer to home. We've been watching and waiting for Vermont to get the ball rolling with recreational cannabis, and as soon as things were set in motion with S.54, we were ready to jump in.
Shop Our Bennington Dispensary
Question Is, Why a Vermont Dispensary?
Silver Therapeutics opened its first recreational dispensary in Williamstown, Massachusetts in 2019. Since that time, we've managed to spread across two states and make a lot of people very happy with quality cannabis.
We couldn't think of a single reason why we wouldn't take our premium cannabis selection to Vermont. Besides that, part of our team has local Vermont roots.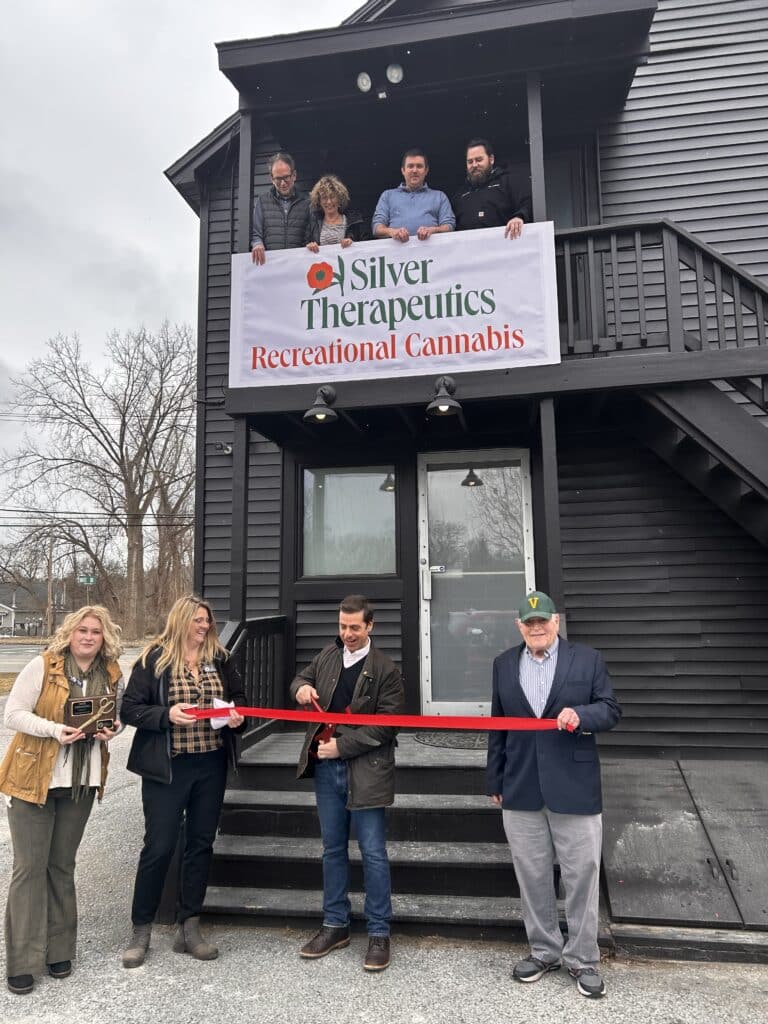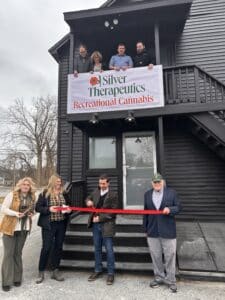 Vermont Roots at Silver Therapeutics
We actually have a few members of our team that have ties to VT.
Brendan McKee, the current CFO who also co-founded Silver Therapeutics, is actually a local resident of Washington, VT. But, his Vermont roots go even deeper than his current residence. Part of Brendan's family are farmers in the Green Mountain State. While Brendan spent some time on the VT farms with his family, a mishap with an airborne pile of cow manure that left him knocked out sent him in search of greener pastures.
Fun fact—a dried cow chip (dried pile of cow dung) can be hurled like a Frisbee and is known to sail more than 150 feet! This fun fact may or may not be related to Brendan's experience, but, either way, we're thrilled he chose cannabis retail over farming. Brendan has played a huge role in getting things up and running at our new Vermont dispensary.
Brian Mullaney, who is the regional manager for Silver Therapeutics retail operations in Maine, Massachusetts, and now in Vermont, is also from VT, Shaftsbury to be precise. We hear Brian's pretty spectacular at Frisbee golf, but we're fairly certain this has nothing to do with Brendan's cow chip misfortune. However, we are certain that as a Vermonter, Brian is incredibly dedicated to cannabis education and wellness.
We're Excited to Be Part of the Bennington Community
As a new Vermont Dispensary, we may not yet have a familiar face. But, rest assured, there are a few familiar faces working behind the scenes to make sure you have an excellent cannabis-shopping experience.
We are thrilled to become part of the community and work with cannabis producers throughout the state. Planning your visit to the newest Silver Therapeutics dispensary? Be sure to check out our menu to get a peek at what we have to offer.
Copyright © 2023 Silver Therapeutics. All rights reserved.
Site by CannaPlanners