If you're part of the growing crown of cannabis consumers that like to vape cannabis, you're in luck if you happen to be in Massachusetts.
When it comes to the best vape pen brands Massachusetts has a reason to brag. And, you don't have to look far to find the best vape carts MA has to offer either since so many are popular choices.
To make sure you find your way to the top choices, we've pulled together the best vapes in Massachusetts.
**This post was written on December 8th, 2022. Please keep in mind that we may not have all of these products in stock at all times. If you have questions about our inventory, please browse our menus or feel free to contact us. Thank you! – The Silver Therapeutics Wellness Team
Best Vape Pens in Massachusetts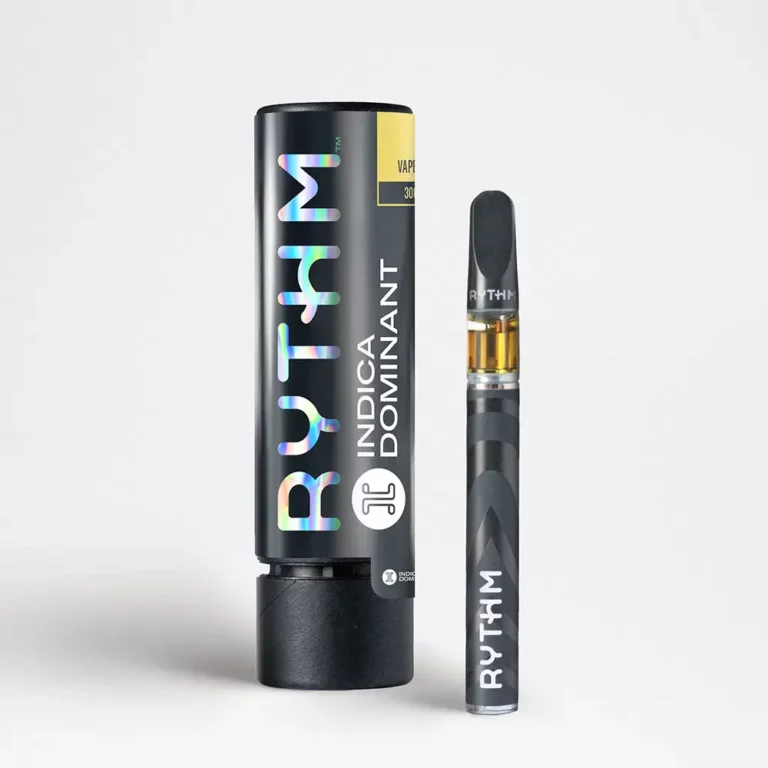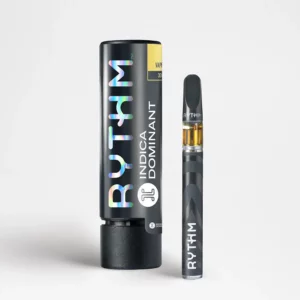 Rythm Love Affair Disposable
Rythm is well-established as one of the best vape brands Massachusetts has available. The Rythm Love Affair disposable makes it easy to see why in all its Sativa glory. This beauty yields an eclectic mix of flavors: roasted marshmallows, berries, and cedar. But, beyond the uniquely sweet, sensual flavors, Love Affair provides this uplifting high that gets you utterly inspired and happy.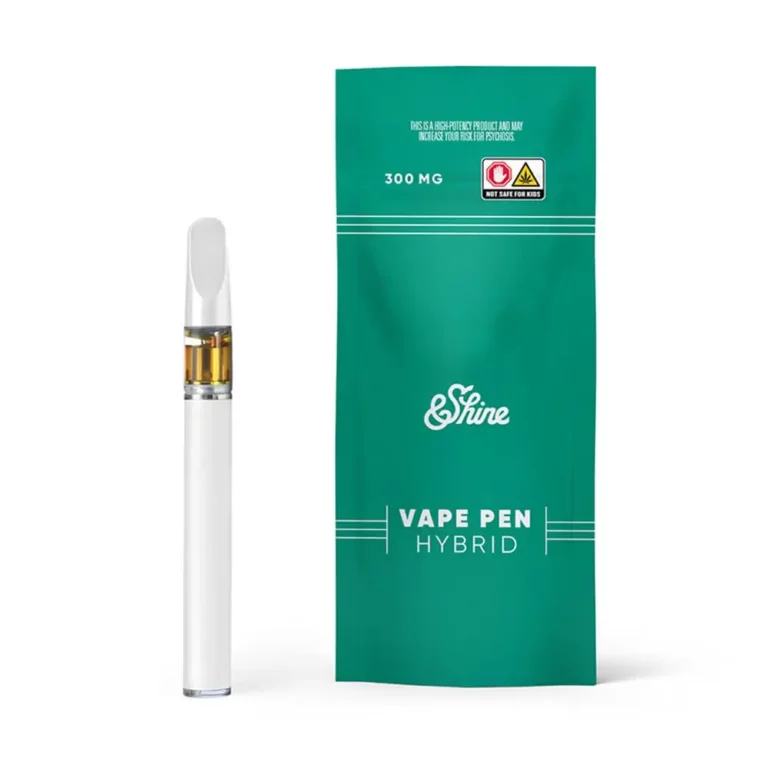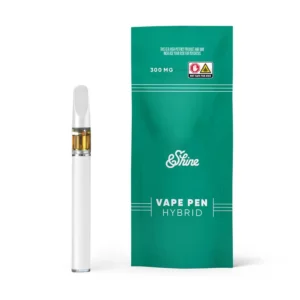 &Shine Blueberry 1:1 Disposable
A cross between Purple Thai and Thai, the Blueberry strain is a high-CBD Indica strain with loads of flavor and promise for medical cannabis users. The Blueberry disposable from &Shine stays true to the strain with its fresh berry sweetness and gentle euphoric effects. The one-to-one balance of CBD and THC makes this disposable an awesome pick for on-the-go pain and stress.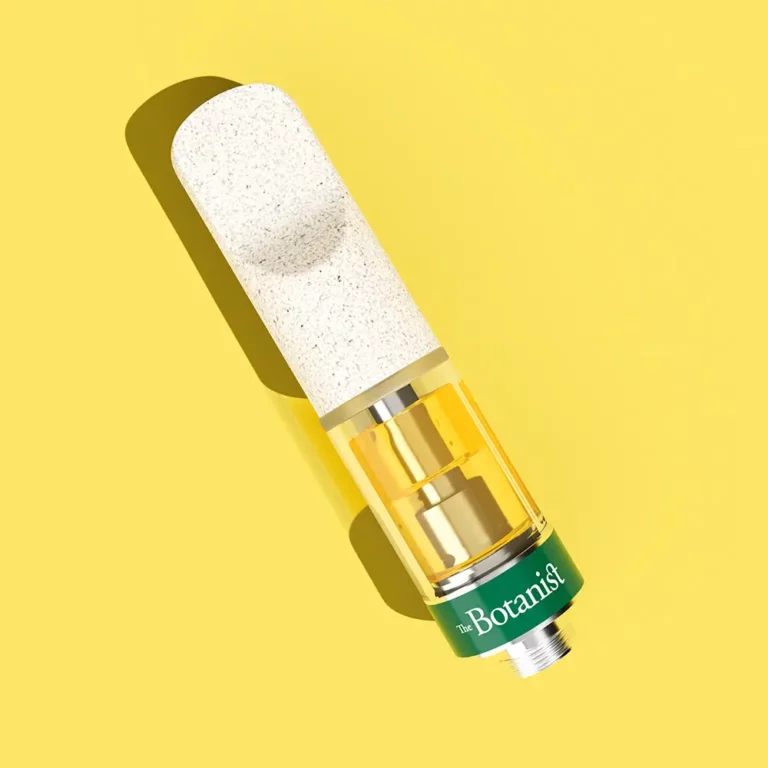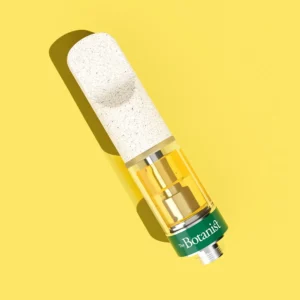 The Botanist MAC Disposable
"Miracle Alien Cookies" is a name not everyone knows, but the abbreviated form—MAC— is all-out adored when it comes to cannabis strains. The Botanist MAC disposable is the epitome of perfection when it comes to staying true to the strain. The vape from this pen comes across smooth and orange with a hint of florals and earth. And, this particular hybrid will put an instant smile on your face as you settle into a relaxed way to be.
Best Vape Cartridges in Massachusetts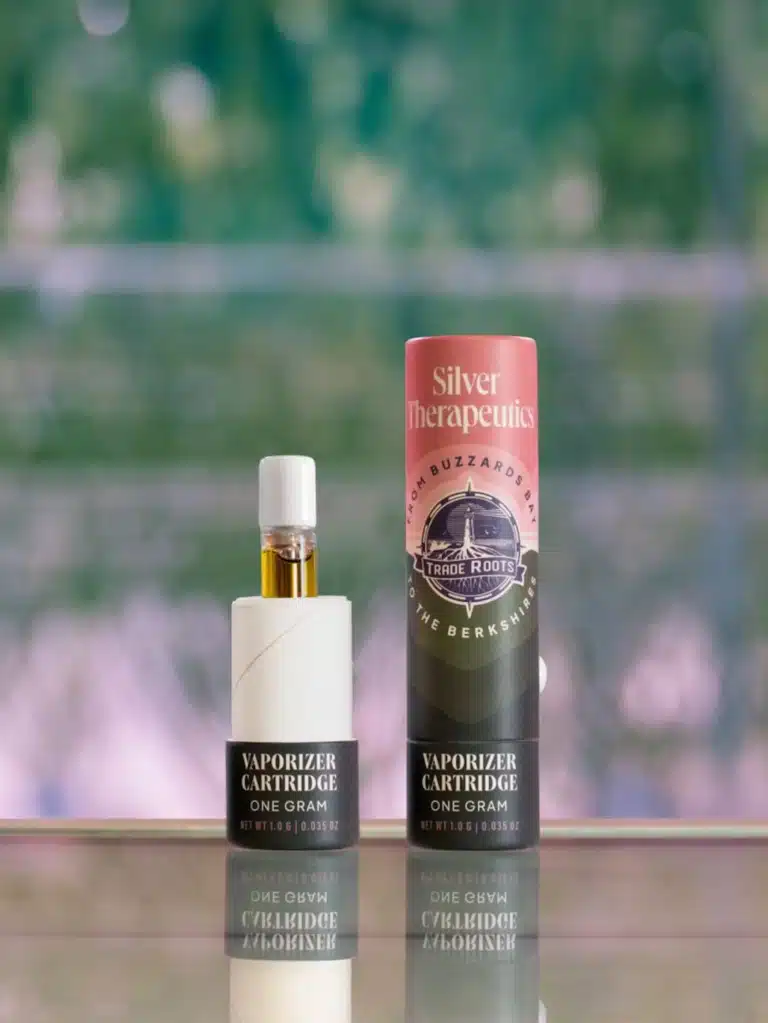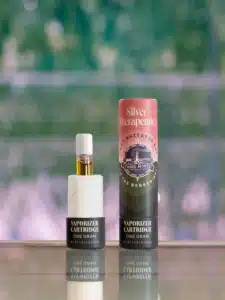 Silver Therapeutics & Trade Roots
Silver Therapeutics & Trade Roots have teamed up to make one of the best vape carts in Massachusetts! This cart is the Rook strain, a rare indica strain, that offers feelings of calmness, happiness, relaxation, and energy.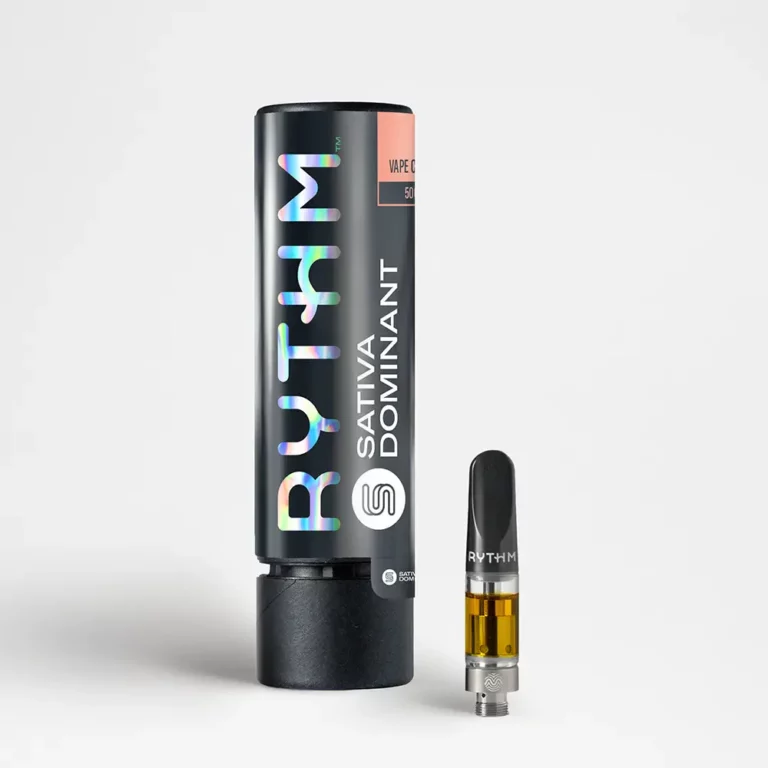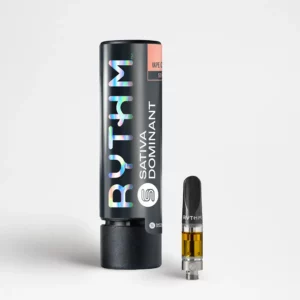 Rythm White Durban Cartridge
Rythm doesn't just produce some of the best vape pens in MA, they also produce top-quality carts for those who have their own vape pen battery. And, when it comes to top choices, White Durban is by far a customer favorite. White Durban is a superior example of what one would expect from a Sativa-dominant strain: invigorating stimulation on every level. The cart from Rythm delivers a hefty 80 percent THC potency. While White Durban may be a favorite, there are plenty of other strains to love from Rythm too.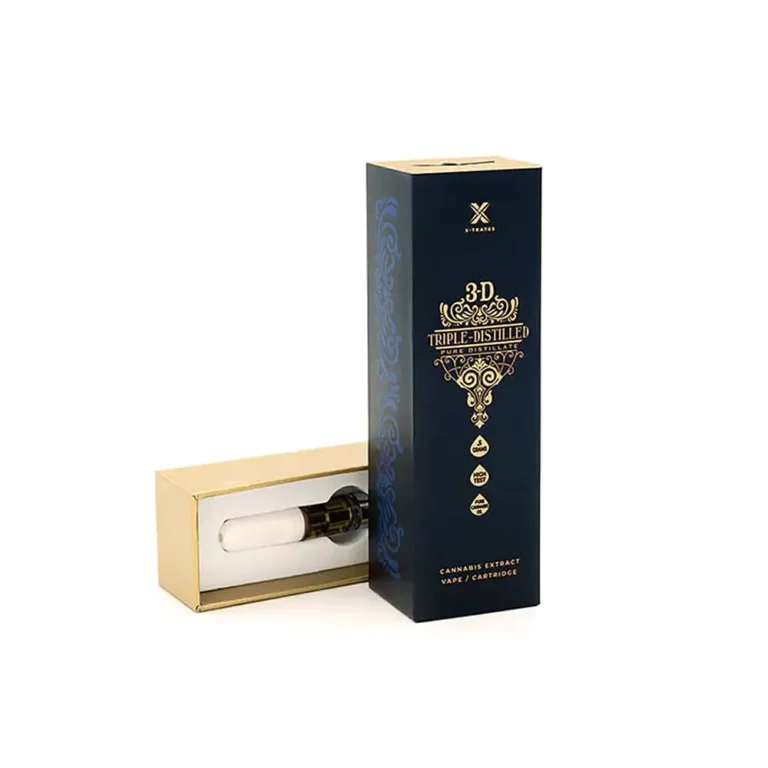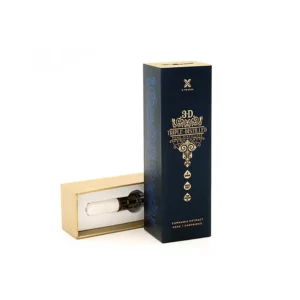 X-trates Charlotte's Web 1:1 Cartridge
Few names carry a therapeutic connotation quite like Charlotte's Web. This strain became notorious for medicinal properties several years ago, and now you can get Charlotte's Web in vape form from X-trates. With an even balance of both THC and CBD, this particular cart is an ideal choice for pain, inflammation, stress, and more. Some people even say Charlotte's Web is a go-to for a good night of sleep, but any psychoactive effects are minimal due to the high CBD.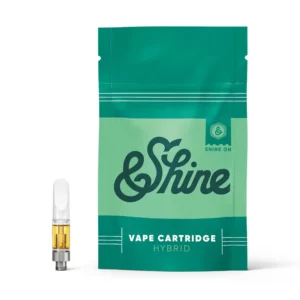 &Shine Watermelon Cartridge
If you like a sweet vape with a nice Indica-level of effects, the Watermelon cart from &Shine is built to please. The extract in this cart is taken from the beloved Watermelon strain, which has an unknown lineage but an incredibly alluring flavor. This Indica-leaning hybrid strain washes you in head-to-body peace and works wonders for stress. Side note, this particular cart is considered one of the strongest vapes Massachusetts has to offer with over 83 percent THC.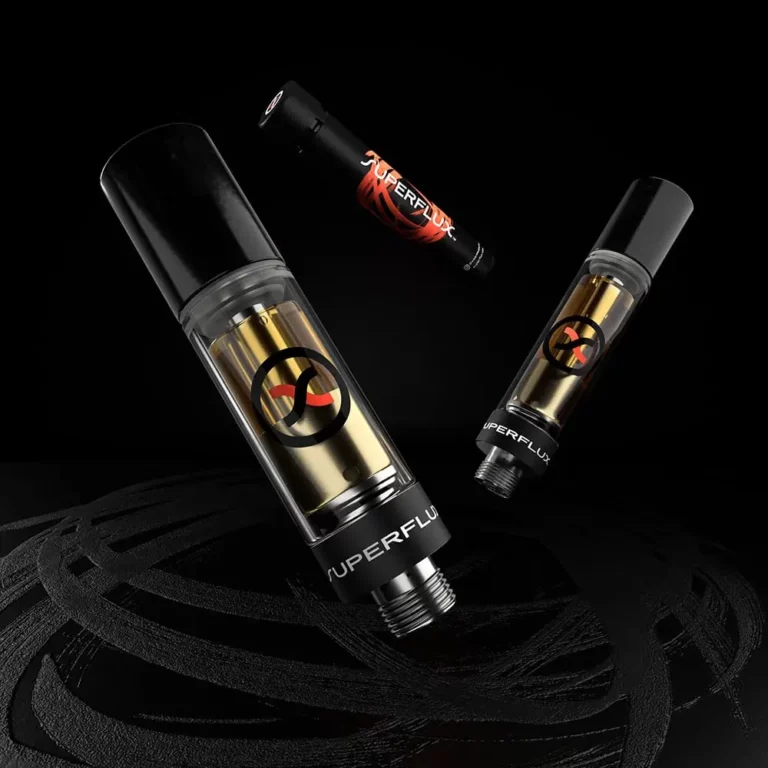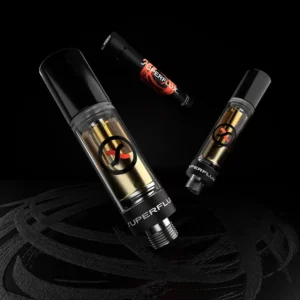 Superflux Krabappel Live Resin Cartridge
Many people love live resin cartridges because they deliver aromatics and flavor about as close to the actual strain as possible. If you're looking for a good hybrid, check out Superflux Krabappel live resin carts. Krabappel comes from a cross between Kurple Fantasy and Sour Apple, so what you end up with is a balanced-out hybrid with a modest potency level of 75.6 percent.
Best High THC Vapes in Massachusetts
Goldies Pint Sized Cartridge
Goldies is a relatively new name for cannabis vapes in MA, but there's no question this name will be one to remember. The Goldies Pint Sized vape cart happens to boast the highest THC available at over 96 percent. Pint Sized is the result of crossing Creamsicle 4 with Gello, so the vape is all sweetness wrapped in the earth, and one or two hits are all you need for total euphoria.
Fine Fettle Headband Kiwi Live Resin Cartridge
Looking for high THC vape carts in MA? Look no further than Fine Fettle Headband Kiwi live resin carts. Headband Kiwi has an all-star lineage: Sour Diesel, Blue Heron Hybrid, Ice Queen, and OG Kush. Not surprisingly, this mix yielded a hybrid with insane potency—this particular cart is more than 84 percent THC. The end result is a focused high that calms all rampant thoughts and leaves you reeling in happy energy.
The Botanist Guava Disposable
Ringing in at over 83 percent THC, the Guava disposable from The Botanist is one of the high THC vape pens Massachusetts customers truly appreciate. With all tropical sweetness and creamy diesel, the flavor of this hybrid hits just as hard as the effects. By the way, those effects can swing almost instantly from totally cerebral to total couch lock.
Rythm Trap Glue Disposable
Naturally, Rythm delivers one of the strongest vape pens Massachusetts has available. Trap Glue disposables from the brand boast an impressive 83 percent THC, which will no doubt fill your limbs and mind with a heavy buzz. Trap Glue is well-known as a descendant of Gorilla Glue #4 and Guard Dawg, which means perfection for true Indica lovers and pain relief for those who need it.
Find the Best Carts and Vapes in Massachusetts at Silver Therapeutics
When it comes to tracking down the best vape carts Massachusetts has to offer or the most potent disposables, rest assured, you will find them at Silver Therapeutics. Our team hand-selects the best brands and most requested vape products for our dispensary menu. With one of the most diverse collections, name your preferred experience, and we can accommodate you. Be sure to check out our Williamstown, MA menu to find your favorites and order ahead for pickup.
Ready To Shop? Browse Our Williamstown Menu
Copyright © 2023 Silver Therapeutics. All rights reserved.
Site by CannaPlanners