Massachusetts is one of six states that make up the New England region of the US. The Western portion of Massachusetts, lovingly called "Western Mass" is made up of four counties; Franklin, Hampshire, Hampden, and Berkshire. This part of MA is historically known for its mountains, hills, and rich farmlands for marijuana cultivation. More recently, Western MA ranks high for the best medical and recreational dispensaries. Not surprising, since the booming cannabis industry has taken Massachusetts by storm.
The best dispensaries in Western Mass are not difficult to locate either. In fact, you're about to get a first-hand look at the top picks. After going over the list, one of them will stand out as the best dispensary in Western Massachusetts. If Silver Therapeutics in Hampden County is your choice, then we welcome you as our newest or returning adult-use consumer. Our menu of products never ceases to impress even regular visitors.
Shop Silver Therapeutics Palmer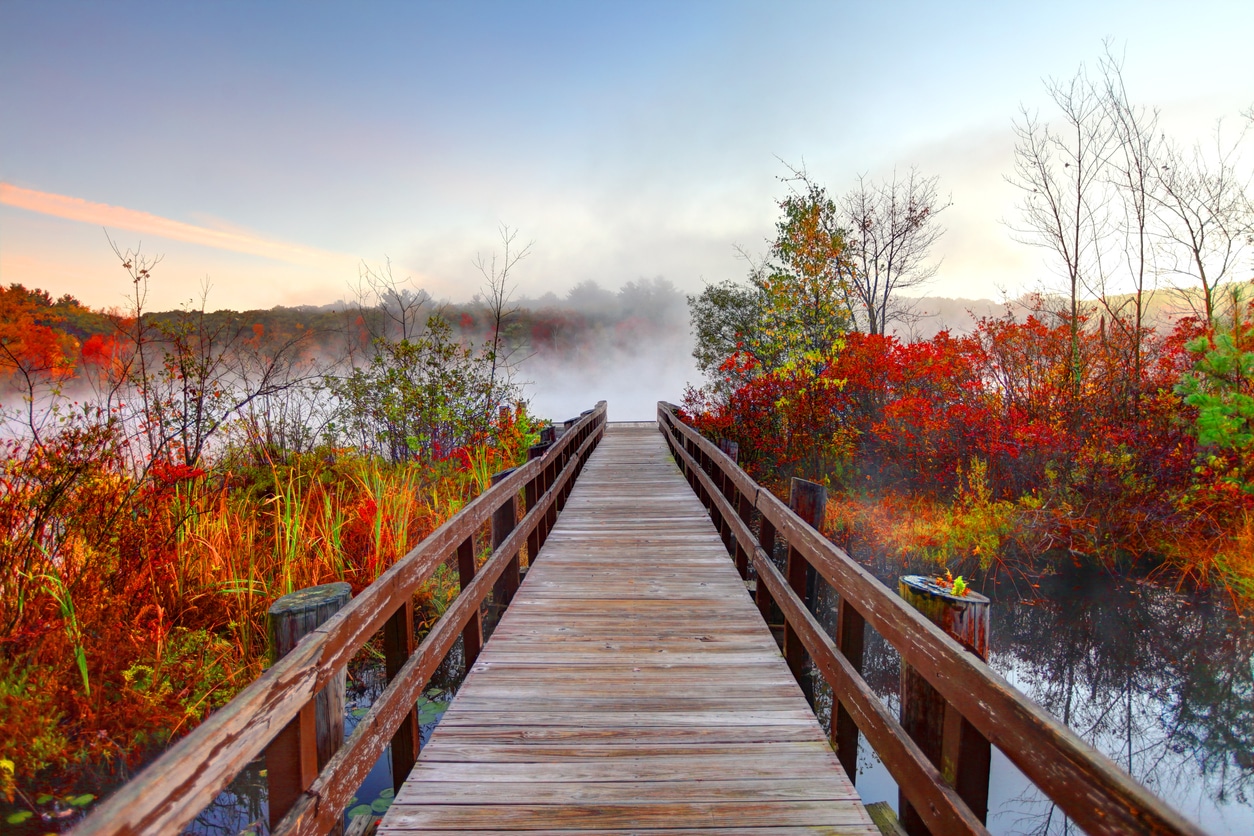 Best Dispensaries in Western Mass
The best dispensaries in Western Massachusetts have certain things in common. However, one usually sticks out for its superior-quality cannabis inventory and exceptional customer service. They stock only products and brands from award-winning cultivators, processors, and distributors. That said, keep a mental note of these key things to look for when selecting the best dispensary in Western Massachusetts.
Silver Therapeutics:

Palmer, Recreational. Customers trust us for our top-shelf cannabis collection and excellent customer service. We are the proud owners of a cultivation facility in Maine where we grow our own line of premium flower. The list includes Silver Therapeutics

Cotton Candy Cookies 3.5g

and Silver Therapeutics

Purple Punch 3.5g

.
Berkshire Roots:

Pittsfield, Medical & Recreational. Berkshire Roots grows its own cannabis plants and makes its own products from extracted ingredients. They sell everything from whole and pre-ground flower to pre-rolls, edibles, tinctures, concentrates, and topicals.
The Pass

– Sheffield, Recreational. The Pass grow their own flower and process and package their own products. Their collection features the traditional products you'll see on the best dispensaries in the Western MA menus. These range from flower to infused cannabis concentrates, edibles, and vaporizers.
Insa

– Easthampton, Adult-Use Dispensary: Insa is owned by two lifelong friends. The dispensary offers an impressive selection of affordable high-quality products to suit varying consumer preferences. Insa has two other locations in Springfield. Customers love their stores for the inviting, chill vibe.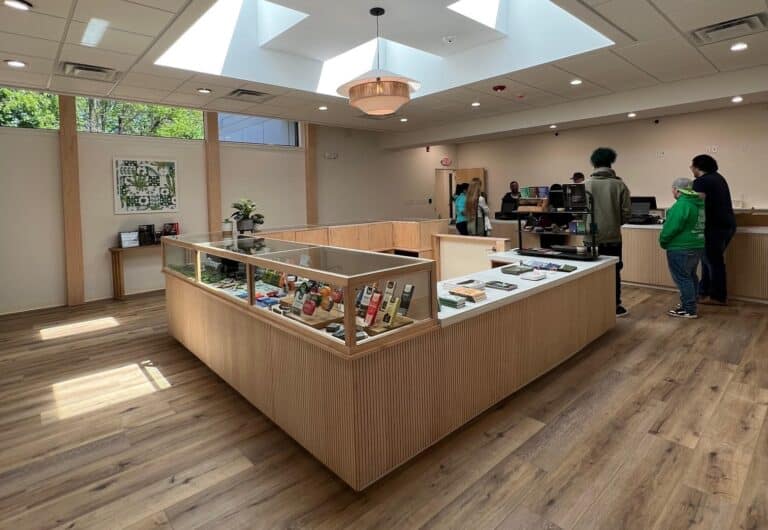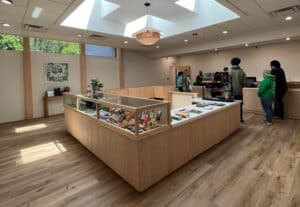 What Makes Us the Best Dispensary in Western Massachusetts?
We market products that are safe, clean, and have consistent quality and taste. Here are more reasons why we are the best in Western Mass.
Diverse strain selection and products: Aromatic flower and meticulously crafted pre-rolls, edibles, and concentrates should come to mind when you think of Silver Therapeutics. There is something on our

menu

below to match the diverse needs of novices, seasoned stoners, and the canna-curious. Here's what we have to offer:
Holistic experience: Exploring our well-stocked shelves and shopping for cannabis should be a relaxed experience. That is why we created a modern store with an inviting atmosphere. Take your time to learn about products of interest and

key things to know

when cannabis shopping.
Customer service: The moment you enter our showroom, you will experience customer service that is second to none. Our budtenders are knowledgeable about different strains. They are here to answer questions, especially if it's your

first time visiting one of the best dispensaries

in Western Mass.
Wider coverage: Unlike our competitors, we are a retail dispensary chain. Our dispensaries are located across three states. Three in Massachusetts, three in Maine, and One in Vermont.
Affordable pricing: We price our cannabis line according to top, middle, and bottom tiers to cater to every consumer. On top of that, there's almost always a special promotion and discounts on pre-rolls, vapes, edibles, and bundled products. Keep an eye out for when we drop new products and prices.
Serving Up the Best in Cannabis at Silver Therapeutics
At Silver Therapeutics, we pride ourselves on supplying only the highest quality cannabis from the local market. We carefully vet our chosen brands to ensure they are clean and safe for all consumers. Get familiar with our impressive online menu and order ahead for pickup. See you soon at our 1235 Thorndike St, Palmer, MA, store. Walk-in customers are always welcome. Call 413-289-9901.
Copyright © 2023 Silver Therapeutics. All rights reserved.
Site by CannaPlanners