When you have an affinity for the best cannabis flower in Massachusetts, you may expect that you will have to pay top-dollar for what you want. However, it is highly possible to find $25 eighths in Massachusetts, including the best strains from the top brands in the state. Where can you find 25 dollar eighths in Massachusetts? We've got you totally covered right here at Silver Therapeutics.
SHOP $25 8ths IN MASSACHUSETTS
Where to Find $25 Eighths for Sale in Massachusetts 
We offer 25 dollar eighths in Massachusetts at both of our MA dispensary locations, including our: 
Whether you prefer to shop in-store or online for quick pick-up, you can order $25 eighths. Feel free to take a look at the menu at either place to see what collection of deals we have for the day. Or, you can stop in and see us for special in-store savings—one of our budtenders will be happy to show you our collection of $25 eighths for the day. 
What Kind of $25 Eighths in Massachusetts Can You Buy?
The availability of $25 weed eighths can change depending on availability and what we have in stock at any given time. We rotate through various cannabis flower strains to offer a good $25 deal every day of the week. So, you never know what you'll find at a good price from day to day. Occasionally, you'll find some of the finest Massachusetts weed strains included in the lineup, such as:
Is a $25 Eighth a Good Deal?
$25 for an eighth is a really good deal, especially when you're getting a top strain that is considered high-quality. It is not uncommon for an eighth of top-quality weed to be as high as $50 or more, depending on where you shop and the supply and demand for certain strains. Therefore, a $25 eighth on good weed is an exceptional opportunity for savings. An eighth of flower is also a good amount of weed. You will have an eighth of an ounce, which is roughly 3.5 grams—enough to roll three hefty blunts or a good handful of six or more joints. 
Is a $25 Eighth Quality Flower?
When you shop for a $25 eighth deal at Silver Therapeutics, you absolutely get high-quality flower. We take pride in the collection of top-shelf cannabis flower we have on our menu, and just because we offer a good deal at $25 per eighth, it is no indication that these buds are low quality. You may find poor-quality flower marked as a "deal" at other dispensaries, but never at ours.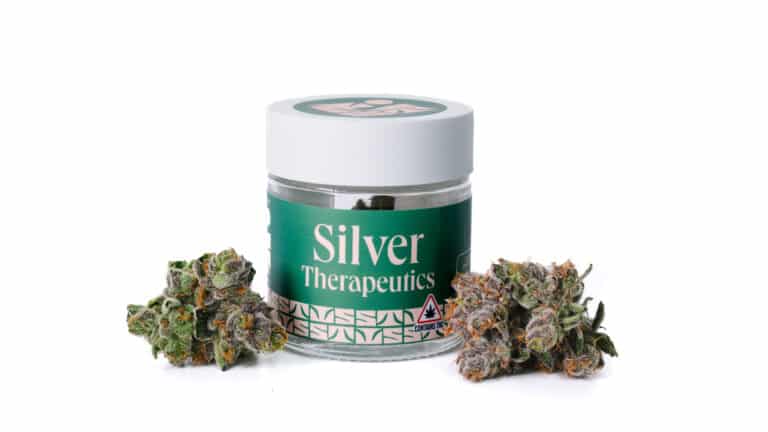 How We Provide $25 Eighths of Weed in MA 
We acquire substantial amounts of flower from our partner brands, which allows us to save on costs due to bulk purchases. This occasionally enables us to gladly extend those savings to our customers. As a result, from time to time, we have the opportunity to offer eighths of highly sought-after flower at prices that just can't be beaten. A few of our other partner brands you may see included in our $25 deal include: 
Reboot Your Stash with the Best $25 Eighths in MA from Silver Therapeutics 
Is your stash looking a little low? It may be time to pay a visit to one of our Silver Therapeutics dispensaries to get a good deal on some premium-grade cannabis buds. We have always made it a priority to make sure everyone gets a fair chance to get good cannabis at a good price. Don't forget to explore our menus in Williamstown and Palmer to get the low down on our latest specials.
Copyright © 2023 Silver Therapeutics. All rights reserved.
Site by CannaPlanners