Looking for a recreational dispensary in Bennington, VT? Silver Therapeutics is pleased to announce the opening of our first recreational dispensary in the Green Mountain State. Our newest dispensary officially opened for business on March 15th, 2023. You'll find us at 201 Northside Drive in our newly renovated building right across the street from the Stephens of Bennington car dealership.
What to Expect At Our New Vermont Dispensary
Silver Therapeutics started out in Williamstown, Massachusetts in 2019 with our first dispensary. Since then, we've grown to operate multiple dispensaries in both MA and Maine, and now we're so happy to bring our experience to adult cannabis customers with our newest Vermont dispensary. We are a trusted name in cannabis for many reasons, including our dedication to cannabis education and keeping our prices affordable for our customers.
New England's Best Cannabis and Cannabis Products
Silver Therapeutics is known for bringing an extensive, quality collection to recreational cannabis customers. We select every item that makes it to our dispensary menu with a discerning eye. Therefore, you can rest assured the flower and products on our Bennington dispensary menu made the cut because they met our expectations of quality.
We offer an extensive selection of: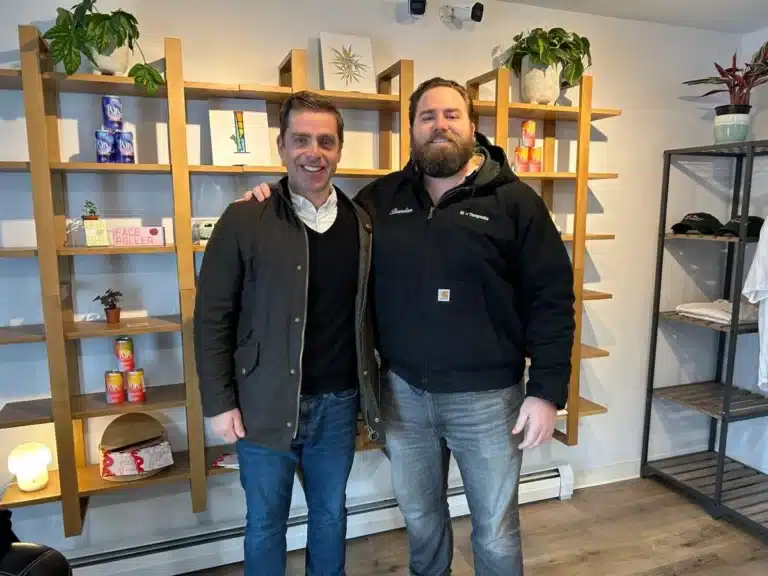 Trusted Cannabis Consultants to Guide You Along the Way
A good experience with cannabis starts with making the best selections at the dispensary for your needs and expectations. That's why we've taken the time to build one of the most trusted educational hubs for cannabis-information seekers on the Silver Therapeutics blog.
Whether you are an experienced cannabis consumer or you are new to the experience, we're here to guide you throughout your shopping visit. Our Silver Therapeutics dispensary in Vermont employs cannabis consultants that are well-versed in all things cannabis related. They will gladly answer questions about certain products, offer advice and recommendations, and even help you track down a particular product you've been looking to try.
We Hope to See You at the Bennington Dispensary!
Here at Silver Therapeutics, we're so excited to bring high-quality cannabis and stellar customer service to the residents of Vermont and beyond. Our new Bennington dispensary is open seven days a week—Monday through Saturday, we're here from 10 in the morning to 8 p.m. in the evening, and on Sunday we're here until 6 p.m. Planning a visit soon? Be sure to check out our online menu to get a look at our in-stock selections and specials.
Copyright © 2023 Silver Therapeutics. All rights reserved.
Site by CannaPlanners