Reggae Sunday at Jones Landing is back for the 2022 season!
With new management in charge at Jones Landing, you can expect some awesome new features as well as the expected traditions that have made this place a summertime favorite.
First things first: Reggae Sunday is back! For just $10, you can go to Jones Landing on Sunday afternoons to see the popular Stream Reggae play live (Maine's Premier Reggae Band)
The show starts at 3pm. But it gets even better with a longer schedule on Sundays, starting with brunch in the morning, a BBQ in the afternoon, and a variety of live music before Stream Reggae's set.
Reggae Sunday Schedule!
Sunday, July 17th, 3PM-7PM
Sunday, July 31st, 3PM-7PM
Sunday, August 7th, 3PM-7PM
Sunday, August 14th, 3PM-7PM
Sunday, August 21st, 3PM-7PM
Sunday, August 28th, 3PM-7PM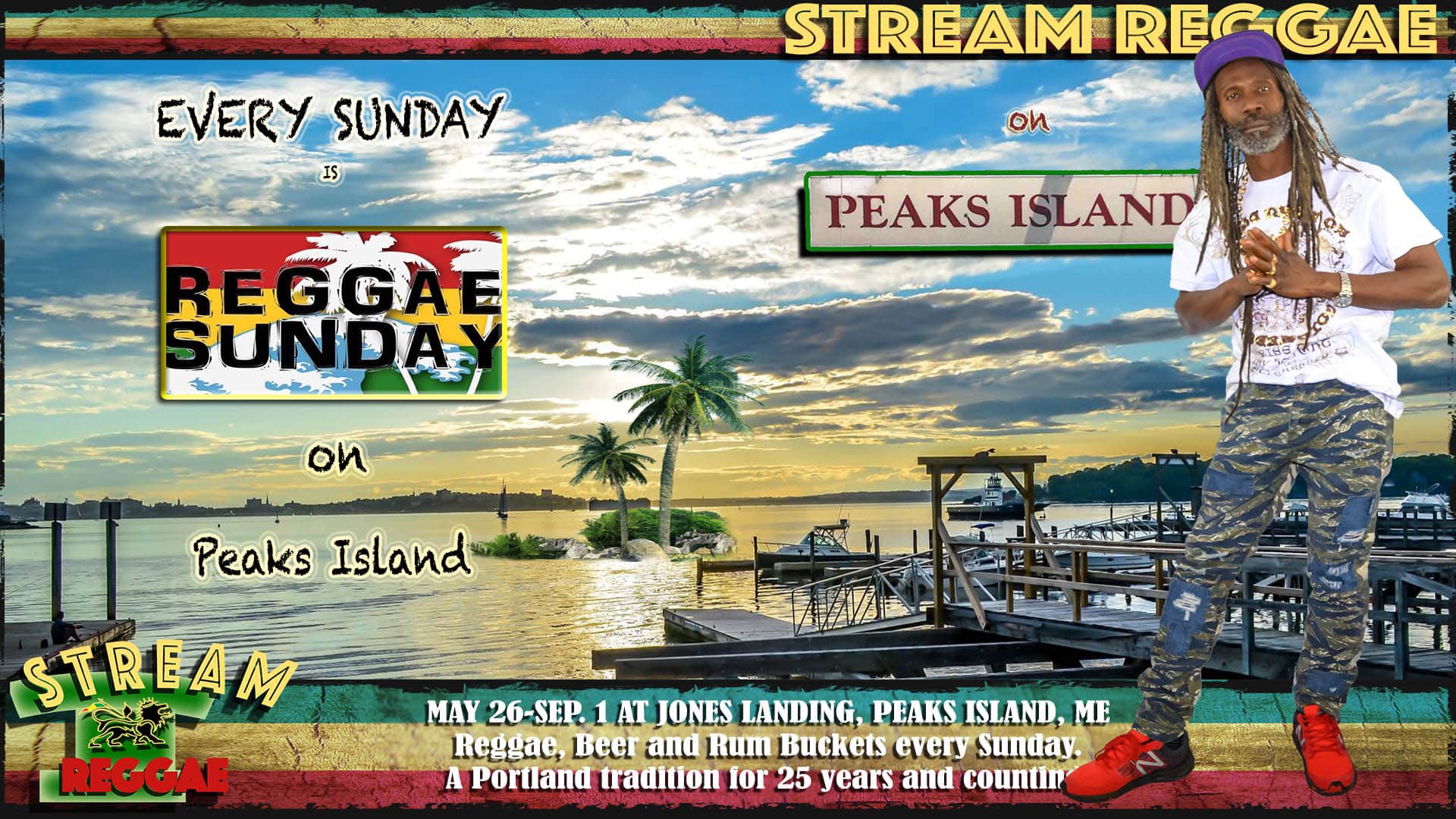 Jones Landing wants both locals and tourists to have a great summer with their waterfront bar and deck, which are open every day from 10AM-10PM. Milly's Skillet Food Truck will be there every day at 9 a.m., serving Portland favorites like lobster rolls, burgers, and tacos. Stay until sundown and enjoy the NEW Jones Landing dinner service, which serves local seafood with a Mediterranean twist.
"Reggae Sunday on Peaks Island has become a summer staple with friends, for an afternoon of Reggae, Beer and Rum Buckets. Reggae Sunday gets revived every summer Memorial Day Weekend thru September 2nd. Check out our Facebook Page for more information. Reggae Sunday is a Portland tradition for over 25 years strong. Located right off the ferry landing on Peaks Island, Maine."
Address: Jones Landing, 6 Welch St, Peaks Island, ME 04108
Phone: (207) 766-5652
Copyright © 2023 Silver Therapeutics. All rights reserved.
Site by CannaPlanners