Updated July 2022.
Cannabis use has long been associated with smoking, but the industry has finally been allowed to mature, which means we have more ways to enjoy cannabis and THC than ever. THC drinks are the perfect example From here on out, kicking back with a cold one may not always mean you are planning to chill with your go-to alcoholic beverage. These days, THC drinks are making their way into everything from social gatherings to chill evenings at home.
Why choose THC drinks?
So many good reasons to try THC drinks. The benefits of THC drinks include:
No smoking involved
They're inconspicuous
No aromatics
They really do taste amazing
THC drinks are also pretty awesome for THC-fueled social gatherings because they don't involve passing anything around, which is great when you want to share an experience but not the germs. Just give everyone their own drink and enjoy the occasion together.
Top THC Drinks by Category (2022)
While we love just about every THC drink, there's no doubt some stand out above the rest because they do something just right. We've pulled together a list of our top five favorite THC drinks by category to give you an idea of what to try the next time you visit our dispensary.
Fastest Growing – Hi5
Hi5 is a relatively new player in the world of cannabis drinks, but they have quickly stepped up with a line of seltzers to prove they are as worthy as bigger-brand competition. With a little experimenting with their products, it is easy to see why that is the case.
Hi5 uses a nano-emulsification process in their drinks to break THC down into these microscopic particles that are easier for the body to break down. What's this mean? It means you can feel the effects of the drink in as little as five minutes—exceptionally impressive when most drinks won't deliver effects for 30 minutes or more.
On the Come-Up – Wynk
Wynk is made with a tasteless nanoemulsion that makes for a fast-acting effect. Feel the microdose of relaxation in about 10-15 minutes. Enjoy the benefits of THC and CBD with these gluten free and vegan beverages! Made with all natural flavors and a golden ratio of 2.5mg of THC and 2.5mg of CBD in each can, it keeps you in control so you can achieve the perfect dosage that's right for you.
Wynk Selzerts are available in a wide variety of flavors.
Most Popular in MA – Cann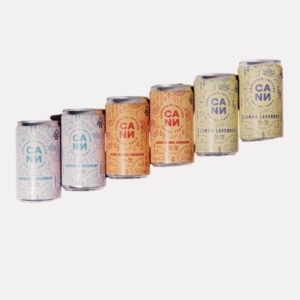 Drink CANN is probably one of the most requested THC drinks on our menu at our Silver Therapeutics dispensaries, which is a good indication the company has a major foothold in MA. However, CANN cannabis-infused social tonics seem to be a major national player—the brand has been featured in the likes of Rolling Stone and Business Insider.
CANN has some pretty unique flavors, such as Grapefruit Rosemary and Ginger Lemongrass, but Pineapple Jalapeno is an interesting favorite among shoppers. One reason CANN is popular as well is they offer THC drinks in different sizes, including 12oz Hi Boys, 7.5oz regulars, and even liquid sachets "Roadies" that can be added to your favorite beverage.
Best Branded – Levia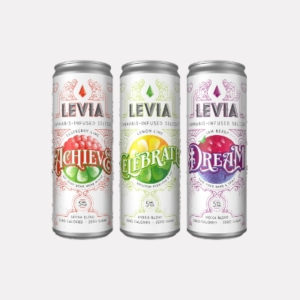 We have to hand it to Levia. This THC drink company really takes the cake with its brand image. They are all about premium ingredients and experience, which really shows in how they present their products. Levia has only three cannabis-infused seltzers: Achieve, Celebrate, and Dream.
We love the fact that the company offers drinks for different types of plans or experiences, which plays off of the actual types of cannabis strain used in the formulation. For example, Achieve is a Sativa Blend, which is known in the world of weed to give you a kick of get-up-and-go.
Best Flavor Variety – Hi5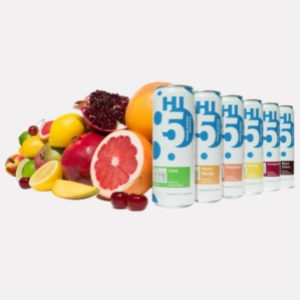 Hi5 makes the list yet again for a totally different reason—this company wins hands down when it comes to flavor selection. One of their most popular flavor options, Lime, is just the tip of the iceberg. The company also offers Peach, Pomegranate, Black Cherry, Peach Mango, Grapefruit, and Lemon.
The refreshing flavors are simple but oh-so-yummy and not overly heavy at all. Instead of getting a mouthful of overwhelming flavor, you get a crisp beverage with just enough flavor to leave your mouth feeling refreshed.

Best Zero Calorie – Levia
A lot of the most popular THC drinks are zero calories, but not all of them do it right. Levia is hands-down our favorite no-calorie THC seltzer because it is big on flavor and that happens with only natural flavor additives. The Levia seltzer THC drinks do not contain artificial sweeteners, which we found to be a big plus and a commonality with some of the more popular brands.
Looking for THC Drinks to Try?
At Silver Therapeutics, we build our inventory with a diverse collection of cannabis and cannabis-infused products, including THC drinks. If you've only ever smoked, dabbed, or eaten a gummy, THC drinks are worth a try. Take a look at our edibles menu to see what drinks we have available at any given time in our MA dispensaries.
Copyright © 2023 Silver Therapeutics. All rights reserved.
Site by CannaPlanners