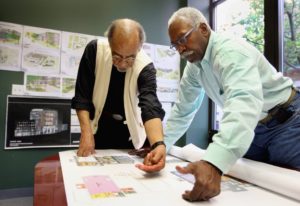 Founded in 1966 by the late Donald L. Stull, Stull and Lee, Incorporated is an award-winning architecture, urban design, and planning firm. Donald Stull is celebrated for founding two firms that were owned and run by Black architects at a time when there were few such architects, let alone firms, in the country.
"We were very much active in social change," Mr. Stull told the Globe in 2010, during an interview in his Boston office. "We wanted people to have the opportunity to create their own destiny."
They did so in part by creating one of Boston's most diverse architecture firms, and perhaps one of the city's most diverse businesses of any kind.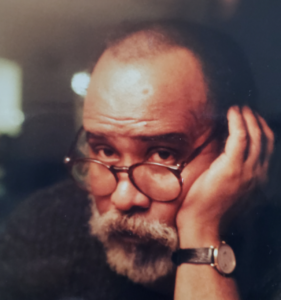 "It was like a mini United Nations," Lee said. "We had people from Beijing to Boston who worked for us. We often brought women into the firm at high levels."
Building such a firm was always one of Mr. Stull's goals. At the time he founded Stull Associates in the mid-1960s, he was believed to be one of only a dozen Black architects in the country.
Stull & Lee projects have frequently been cited for design excellence, including the Presidential Design Award from the National Endowment for the Arts, and awards from the American Institute of Architects, and its Boston and New England affiliates.
Donald L. Stull passed away on November 28, 2020, at the age of 83. He leaves behind a lasting legacy among Black architects and designers through his groundbreaking work in the city of Boston and the founding of two Minority Business Enterprises.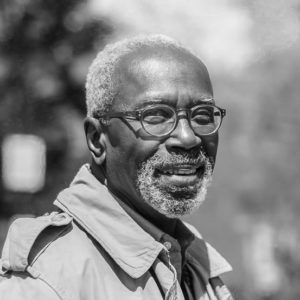 M. David Lee, FAIA continues to run the firm as its President. He is a Fellow in the American Institute of Architects and is a past President of the Boston Society of Architects. He was the recipient of the BSA's 2000 Award of Honor and formerly served on the Design Arts Overview Panel of the National Endowment for the Arts.
Mr. Lee lectures and consults nationally and internationally on matters of urban design and architecture and is the immediate past Chair of the Massachusetts College of Art Board of Trustees.
"To have people of color representing other people of color, that was a real opportunity"
M. David Lee along with his firm Stull & Lee are now working with Silver Therapeutics to design Boston's first and only cannabis educational campus called City Farm. We are the first vertical facility in Boston to be provisionally licensed through the CCC for cultivation, processing, product manufacturing, and retail sales.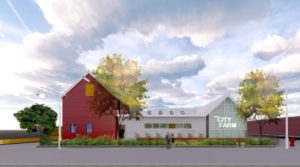 We are grateful to the City of Boston for allowing us to empower people in the community through our proprietary cannabis educational platform and to the legendary team at Stull & Lee for making these dreams come to life.
We are more than just a dispensary, we are a pathway to social equity, social justice, and economic empowerment in Boston's evolving cannabis industry.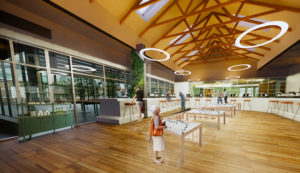 As a team, we will create pathways into the emerging cannabis industry for communities that were disproportionately impacted by the war on drugs through our City Farm curriculum which will serve 150+ local residents per year.
Works Cited:
Dagenais, Travis. "Remembering pioneering Black architect Donald L. Stull (1937-2020)". News, Harvard University Graduate School of Design, 7 January 2021, www.gsd.harvard.edu/2021/01/remembering-pioneering-black-architect-donald-l-stull-1937-2020/, Accessed 16 February 2021.
Hamilton, Robin. "A conversation with architect M. David Lee". Local News, The Bay State Banner, 8 October 2008, www.baystatebanner.com/2008/10/08/a-conversation-with-architect-m-david-lee/, Accessed 16 February 2021.
Marquard, Brian. "Donald L. Stull, pioneering architect of the Ruggles MBTA station and Harriet Tubman House, dies at 83". Metro, The Boston Globe, 30 December 2020, www.bostonglobe.com/2020/12/30/metro/donald-l-stull-pioneering-architect-ruggles-mbta-station-harriet-tubman-house-dies-83/, Accessed 16 February 2021.
Copyright © 2023 Silver Therapeutics. All rights reserved.
Site by CannaPlanners