With a recent uptick in cannabis legalization efforts across the country, more people are trying cannabis for the first time! Similarly, the variety and quality of cannabis products are on the rise. You may have someone on your gift list who would be delighted to try some fun cannabis products this holiday season, and that's where we can help!
If you are not a cannabis enthusiast like us, buying a gift from a dispensary for a loved one can certainly be challenging. With a plethora of ways to use cannabis and different cultural lingos… where do you start? That is where a handy guide like this comes in. Below, we share with you five gift ideas for the cannabis greenhorn in your life.
A perfect introductory chocolate bar as it has a 1:1 ratio of CBD to THC. The CBD helps to counteract some of that anxious feeling some might get during the come-up of an edible. This cute little stocking stuffer is the perfect holiday treat for the 'munchie' types. Each mouth-watering bite is made from genuine French Valrhona chocolate.
This chocolate is considered by many to be the finest variety in the world. With complex flavor notes and a lovely decadent 64% dark blend, new and experienced cannabis users alike will appreciate the thought of this delightful treat. Health nuts will love the antioxidant-rich properties of the dark chocolate, too!

For those who are more interested in the CBD-benefits side of cannabis use, this tincture from Sanctuary Medicinals is the ticket. New medical discoveries and clinical trials including various cannabis constituents are being completed each year.
While there is still much to learn about CBD, it may help with the symptoms of seizures, feelings of anxiousness, and pain, and more. This particular tincture is more affordable compared to the other brands, making it an ideal low commitment buy for first-time users.

Yes, you read it right… cannabis hot sauce! You can not pass up this gift idea if your budding cannabis user is an avid spicy foodie. This hot sauce can easily replace regular hot sauce in their favorite recipes, from enchiladas to wings to bulgogi.
Blended with delicious local ingredients from Massachusetts like garlic, peppers, cilantro, and cannabis extract, it won't be long before they start sprinkling the stuff over everything.

This exquisite cannabis-infused salve has the goodness of lemon oil and shea butter to quench dry and parched skin. It's a great gift idea for the winter season. Cannabis is said to help with symptoms of inflammation and benefits the skin cells, which is great for those who have acne, rosacea, or eczema.
Add some nice cotton gloves with this gift, and you just created an overnight hand rejuvenation kit!

Still not sure about the cannabis tastes of your loved one? There is always a gift card. Give them the freedom to choose what they want, whenever they want to. They can conveniently shop online and order ahead of time for same-day and curbside pickup. If they are not sure what to get, let them know that they can easily contact the customer service staff ahead of time for advice on recommended products that fit their particular needs.
Holiday shopping can be stressful. Fortunately, gift-giving cannabis products does not have to be. With these handy gift ideas, you can rest easy before and after shopping so you and your loved ones can spend more time simply enjoying the cannabis experience. Don't hesitate to reach out to us with questions. Happy Holidays!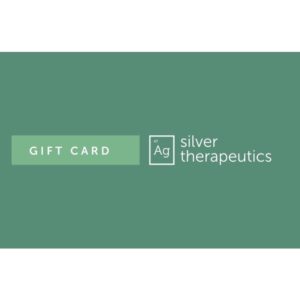 Copyright © 2023 Silver Therapeutics. All rights reserved.
Site by CannaPlanners